Under Different Stars

by Amy A. Bartol
Narrator: Kate Rudd
Length: 9 hours 53 minutes
Series: Kricket #1
Published by 47North, Brillance Audio on February 3rd 2015
Genres: Paranormal Romance, Sci-Fi, Young Adult
Format: Audiobook
Source: Purchased
Amazon・ Good Books・Book Depository
Goodreads

Kricket Hollowell is normally not one to wish upon stars; she believes they're rarely in her favor. Well versed at dodging caseworkers from Chicago's foster care system, the past few years on her own have made Kricket an expert at the art of survival and blending in. With her 18th birthday fast approaching, she dreams of the day when she can stop running and find what her heart needs most: a home.

Trey Allairis hates Earth and doubts that anyone from his world can thrive here. What he's learning of Kricket and her existence away from her true home only confirms his theory. But, when he and Kricket lie together under the stars of Ethar, counting them all may be easier than letting her go.

Kyon Ensin's secrets number the stars; he knows more about Kricket's gifts than anyone and plans to possess her because of them. He also knows she's more valuable than any fire in the night sky. He'll move the heavens and align them all in order to make her his own.

When everything in their world can be broken, will Kricket rely upon love to save her under different stars?
Welp. Another case of pretty cover and terrible book has struck me again.
Kricket is a super special girl. She has special powers, special eye color, special hair color, special name and spelling of said name. She's really beautiful, but doesn't know it and every guy wants her body for himself… some as old as dirt! She's also The One at the center of a prophecy her super special mom prophesized long, long ago in a galaxy far, far away.
Are you rolling your eyes yet?
Never have I read a book with so many ridiculous tropes balled up into one novel. Not that there is anything inherently wrong with tropes because even I have a certain weakness for some. For example, I fall prey to the "girl and boy hate each other, but slowly fall in love through forced interaction" trope every time and I'm not ashamed to admit it. But Under Different Stars reads like a self-indulgent writing experiment with absolutely no purpose.
While on the run from the department of social services, Kricket is abducted by a group of men who share the same violet eye color as her. They end up taking her to a different world, and surprise, surprise, she's an alien with powerful abilities that are highly sought after. She's immediately thrust into a world where females are valued as much as a prized show dog and whose vernacular verges on both corny and juvenile.
Yet despite being born with a vagina and thus seen as lesser than her male counterparts, every male she runs into wants her. Whether for political gain, selfish wants or sexual conquest, Kricket is a highly sought after commodity, and much of the novel is a pissing contest between various man folk. One that seems interesting at first, but quickly losses its appeal with every new suitor.
Though most of the novel takes place over the course of a week, possibly two if I'm being generous, Kricket manages to fall in love with one of her original captors, Trey. I can usually pick out who the love interest is from the very beginning and Under Different Stars didn't even bother making this remotely difficult, nor did it make an attempt to keep the lovers apart. As I previously stated, this novel is very self-indulgent and doesn't particularly care to stay the course of what was originally laid out in the beginning for the reader.
At one point Kricket confesses her love to Trey only to be rebuffed and in her words "friend-zoned" due to his already established previous engagement to a childhood friend, something she was well aware of beforehand. Yet, imagine my surprise when while Kricket is yet again fawning over Trey, claiming her undying love, and he AGAIN telling her no, that he suddenly tells her that he's broken it off with his fiancé and wants to be with her. And then an argument over who loves who the most ensues, ending with her basically begging him to deflower her and he saying he wants to marry her instead. Because nothing else matters but their love, guys!
Oh, kitten.
Oh, honey.
*makes out*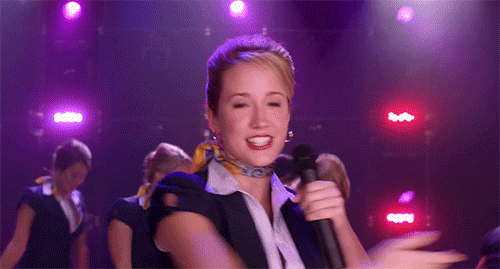 It's the first time I've ever read a scene that does a complete 180 with no warning whatsoever.
To say this Under Different Stars has a bad case of wish fulfillment is a complete understatement since Kricket can, in fact, wish her way out of certain circumstances. Whatever Kricket wants, she has the power to get. Kricket doesn't want to marry someone? No worries, another male suitor will have him killed. Kricket wants Trey to be with her and ditch his childhood sweetheart? So it shall be done. I mean, the amount of wank that went into this novel is shocking.
Kricket isn't the heroine of the story despite her situation. No, instead she is the heroine of the story because the world is setup to be terrible so she can be the shining ray of light. With so many male characters that belittle her and constantly want to control both her powers and body, Kricket is the stanch feminist who desires to be in control of her own destiny. While all the men attempt to mansplain to her, they later find out that she's actually a genius whose "brain lights up like a christmas tree" on a scanner. They frequently tell her how she can't defend herself and yet Kricket has the most powerful powers out of everyone. Everyone in the book is deliberately horrible, so she can look flossy as fuck.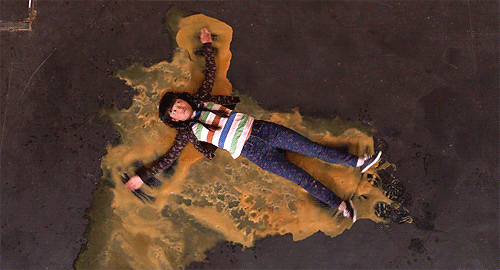 To make matters worse, the ratio of male to female characters is nauseating. Only three, including Kricket, have lines in the book and I'm pretty sure I can count on one hand how many times they chatted with each other one page. Two other female characters are mentioned, one being Kricket's dead mother and the other Trey's fiancé. Everyone else is virtually male or just not mentioned. Ugh.
Also, why is her name Kricket?! Why is she the only one with the super odd name? Why does she spell it with a K??
A part of me is confused, surprised and disgusted with myself for continuing to listen to the audiobook even when I knew there was no way possible for it to redeem itself with me, but I'm such a stubborn reader with a pinch of masochism. Maybe under different stars I could have liked this book, but it's made up of too many of the things I dislike to have ever had a chance. Such a shame because I really do love those covers.