I received this book for free from Publisher in exchange for an honest review. This does not affect my opinion of the book or the content of my review.
Cress

by Marissa Meyer
Series: Lunar Chronicles #3
Published by Feiwel and Friends on February 4th 2014
Pages: 560
Genres: Sci-Fi, Young Adult
Format: ARC
Source: Publisher
Amazon・ Good Books・Book Depository
Goodreads

Rapunzel's tower is a satellite. She can't let down her hair—or her guard.

In this third book in the bestselling Lunar Chronicles series, Cinder and Captain Thorne are fugitives on the run, with Scarlet and Wolf in tow. Together, they're plotting to overthrow Queen Levana and her army.

Their best hope lies with Cress, who has been trapped on a satellite since childhood with only her netscreens as company. All that screen time has made Cress an excellent hacker—unfortunately, she's just received orders from Levana to track down Cinder and her handsome accomplice.

When a daring rescue goes awry, the group is separated. Cress finally has her freedom, but it comes at a high price. Meanwhile, Queen Levana will let nothing stop her marriage to Emperor Kai. Cress, Scarlet, and Cinder may not have signed up to save the world, but they may be the only ones who can.

From Goodreads
Cress is here! Cress is here! Cressity Cressity Cress is here!
While Rapunzel was never my absolute most favorite of the fairytales (Beauty and the Beast, duh) it was always near the top of the list. And then Tangled came out,

Ahem
and gave me a thousand and one more reasons to love the tale.

Though it only took one.
So, needless to say, when I heard that The Lunar Chronicles would feature a Rapunzel retelling, it quickly became the most impossible to wait for thing in all of the land of things (and I am not exactly good at waiting).
I mean, seriously, this series is already more or less the best ever, futuristic scifi fairytail retellings? Hello mashup of awesomeness. Throw in a fantastic cast of characters, spaceship hijinxs, genetically engineered wolf-hybrid ninja armies, you probably thought this this series couldn't get any better, right?
Well you were WRONG. (Or at least, you were if you were me) because Cress is definitely my favorite of all the Lunar books so far.
First we have Cress. Dear, sweet, adorable, Cress. I love Cress, can you tell I love Cress? Cress is shy and a little weird and definitely a lot niave as a result of having spent most of her life floating around in a satellite with only a computer program she wrote for company (okay, and the internet, which, hello, that's a life right there). She has this incredibly endearing and relatable tendency to pretend she's someone else (example, a fearless explorer) when she's nervous, to give herself the confidence to get through the situation. If I had one complaint, I would say that she adjusts to being around people pretty interesting, and I think there were some hilariously awkward possibilities that were missed there.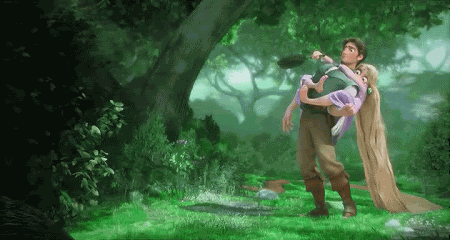 And then there's Throne. Well, there was already Throne, and we were already in love with Thorne but now there's MORE THORNE. ALL THE THORNE. THORNE WITH A SIDE OF THORNE AND A LITTLE MORE THORNE SPRINKLED ON TOP. That right there should be enough to convince you to pick up the book. Thorne is in full Thorne in Cress. He's sniping with Cinder, goofing around with Iko, and occasionally proving that he can actually be a pretty insightful, nice guy underneath all that swashbuckling, Thorney Thorne swagger.
Amidst all the giggles and squees and delightful characters, there is some serious action going on. With a continually sprawling cast of shifting POVs there is a lot of stuff going down. Levana is closing in, the people of Earth are short viable solutions to deal with her and her terrifying army of mind-controlled super soldiers. The plot has most definitely thickened, my friends.
The advantage of this being book three is that the conflict, villains and world have all been pretty well established so the reader is dropped right into the middle of the action. I can't tell you much because spoilers, but know that I was gasping and shrieking and sniffling and freaking out all over the place. Tense things, exciting things, sad things, OMGISTHATREALLYTHAPPENING things. Lots of things were happening is the takeaway bullet point here.
Loving a current series from book one is a tricky thing, you continually fear the next installment won't live up and I am quite pleased to tell you that there are no worries here. Every book in the Lunar Chronicles skillfully builds on the previous to the point where I actually hyperventilate a little when I think about Winter and the long, long wait.
Loved  Cinder  and Scarlet? You're going to love Cress. Haven't started the Lunar Chronicles yet? What are you waiting for? Go! Now! Already read Cress?  OMG HOW BAD DO YOU NEED WINTER IN YOUR HANDS RIGHT THIS EXACT INSTANT?