In Young Adult lit, how you portray the male love interest is an important factor. Considering females make up the majority of YA readers, it's a issue that has to be handled delicately with the utmost care and consideration.  Is he going to be the boy next door?  Is he going to be a jokester? Is he going to be the understanding type? Is he going to be the misunderstood bad boy?  How does he help shape the novel? Is he swoon worthy?
You can find some of the sweetest relationships in YA lit, which is one reason why I keep coming back to it over and over again. But every once in a while something goes terribly wrong. You have a love interest who completely monopolizes the heroine's time and life, stalks the heroine, emotionally or even physically abuses her or is just an all around awful person to be attracted to. Unfortunately, that's not even the worst of it. Those traits aren't highlighted as things to avoid, but instead seen as romantic and the heroine is made out to be the bad guy if she denies him in any way.
It's a trope that's everywhere and needs to die in an angry fire. But, of course, there are some books that just do it worse than the rest of them. This isn't an all-time list, but merely just a few YA books I've read recently that managed to sear a hole in my mind.
*Disclaimer: This post will contain spoilers of the books mentioned.
6 of the Worst Male YA Love Interests
6. Lucas (Starcrossed)
 On the surface it Lucas may appear to be great love interest. Helen adores him, they have sexual tension, playful banter and great chemistry. But dig a little deeper into their romance and you'd soon discover a few disturbing qualities. Actually, strike that. You don't have to look that far when you have Helen saying things like this not even halfway through the novel:
"…she decided that if Lucas was gay then she was going to have to get a sex change operation. He would be so worth it."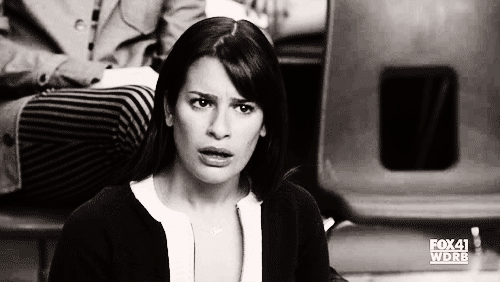 Does anyone else see a problem with this line of thinking? We have a young girl who has become obsessed with a boy to the point where she has contemplated the possibilities of a life altering procedure just to have a shot at receiving his teenage affections? Seriously?! Moreover, this guy goes as far to jokingly reference domestic abuse as the excuse for her training bruises, countless times he makes Helen feel as though she is being used, and shows a possessive streak when a guy is seen just talking with Helen in school. Outside of their relationship he could be a great guy, but because he never truly shows respect for Helen and makes a few disturbing statements, he ends up on the list.
5. Shay (Wolfsbane)
What's wrong with a guy determined to help the heroine break free from her society's expectations and empower her to take control of her own destiny? Well, nothing. That's actually pretty awesome. At least until the heroine starts to feel threatened or unsafe around him, that is.
"For a moment I thought he would shift forms and bite me."
Shay seemed to be the perfect boy for Calla. He was considerate and appeared to have genuinely wanted Calla to have the ability to choose her future. But as soon as he later becomes a wolf, his personality shifts into an alpha male "Me big, strong man. You puny, weak woman." There are times in the story where Calla does not speak her mind because she is worried about "Shay's wrath." He pressures her to have sex and gets semi-violent when she expresses feelings of indecision. Ladies, this is not okay. It can never be okay. If anyone feels as if they have to walk on eggshells so that they don't set off their significant other, there is a problem. Do you see the potential there for victim blaming? Personal responsibility has to be taken into account and the heroine should not feel unsafe around a character who was written to be swooned over. 
4. Galen (Of Poseidon)
This one about burned me up inside.
"He scours his memory for a sweet-natured Syrena who would take care of him, who would do whatever he asked, who would never argue with him."
Just what every woman is looking for! A big strong man to take away her freedom of speech, her opinions, to have someone to wait on hand and foot. What a catch! That's just the kind of lifestyle I aspire to have! Do you feel the romance, ladies?!
Paradise!
Galen acted like women-kind were specifically put on earth to appease him. He constantly tries to squash Emma's opinions and all around dislikes that she has opposing viewpoints. He likes to remain in control of what Emma does and where she goes even when she protests. He devalues her. To him, her opinion and desires means nothing unless it furthers his personal cause or makes him happy. In fact, Galen does not take any character with a set of ovaries seriously. But that is not how it's portrayed in the book. Instead he's "just being protective" or "he understands the situation better than the female."  To make matters even worse, the treatment he gives his sister is just as bad. Rayna, who is trapped into an arranged marriage is shown no sympathy. She constantly denies the advances of her betrothed, insisting that she does not like him. But Galen does not believe her and tells her it's because she hasn't given him a chance. Because obviously women are so inferior we can't possibly understand our own feelings. Thank goodness for men!
3. John (Abandon)
There is no other better way to describing John's attraction to Pierce other than saying creepy. If you think Jacob Black and Nessie's imprint relationship was disturbing, then prepare to be shocked. John easily makes this list for reasons like stalking, kidnapping and being violent towards the heroine. He has a known past of being destructive and when the heroine seeks advice to get away from him, guess what she's told?
"So if I might make a suggestion for all our sakes, why don't you try"–his brown eyes were pleading–"just being a little sweeter to that boy?"
Somehow the tables are turned and Pierce is being accused of not being nice enough to him. As if his actions are her responsibility. There's nothing like a bit a victim blaming to get the blood going in the morning. -_-
Then we find out the biggest kicker when it's revealed John has been watching Pierce and been in love with her since she was seven years old.
So we have this psycho who is attracted to children, stalks her, kidnaps her all in the name of love. If this were a person in real life, you'd call the cops. But are any of these tendencies supposed to turn the reader off? Of course not! He's le hottie! Duh.
2. Patch (Hush, Hush)
Speaking of psychos… Patch well deserves that label too. I think we are all familiar with this story and if you're not… well… ignorance truly is bliss in this case. Patch considered one of the hottest love interest in YA these days. He's known for being the tortured character who loves the girl whose death is to be his only salvation. (At least that's what I remember from the story. It's been a few years since I've read it and I'm trying desperately to purge it from my mind.) But no one seems to really talk about the real issue and how majority of the book he follows her around, scaring her, with the intention to kill her. Yet, what is the closing scene at the end of the novel? Nora and Patch making out.
1. Stalker (Enclave)
Enclave was one of the first Dystopian/Post Apocalyptic books I read after finishing The Hunger Games. At that time I was new to reviewing, new to being the YA addict that I am today and I hadn't yet developed the strong opinions on books that I hold now. Basically, certain things just did not bother me. For me, it took reading several bad YA romances to wonder, "Why the hell are so many females treated like shit in these books?" And I think in a lot of ways, my anger at the love interest in Enclave stems from anger at myself for not seeing the problem with this book the very first time I read it. I gave this book 4 stars and later dropped it to 3. Truthfully, I'd like to drop it to one and erase the entire review, but I keep it to remind myself something: It really says something about our society when we are so brainwashed into being insensitive to the abuse of our own gender, that we try to rationalize it away or don't even notice the mistreatment when it's right in front of our eyes.
In Enclave there is a character named Tegan who suffers from rape and abuse for an extended period of time. She alludes to getting pregnant and losing the baby as well. This is because Stalker, who is leader of a gang of boys, allows it to happen. It is unclear if he himself ever raped her, but it is clear that Tegan blames him for her abuse. When circumstances place Tegan, Deuce, the heroine, Stalker and Fade, the main love interest, into a traveling group, she is told by Deuce to get over it. Let that sink in for a moment. The heroine tells a rape victim to get over it. Does Stalker apologize? Not that I remember, though it's possible that he does in book 2 ( I haven't read it). But as far as remorse, he had none, saying he did what he did to survive.
But again, that's not even the worst of it. After that scene he becomes a love interest for Deuce. Why? Because Deuce finds his strength and ability to make "tough decisions" in the face of hard times attractive. She has very little sympathy for Tegan and finds her weak for allowing the abuse to happen in the first place. Victim blaming at its finest.
So to recap, we have stalkers, controlling men, men who wish to take the heroine's rights away, men who have intentions on killing the heroine, pedophiles and even rapists/rapist supporters as love interests. These characters could have appeared in the stories as something the heroine rises up against, but instead this is who she loves. This is who is written to appeal to other young adult women. These are the guys that girls are swooning over. This… this is NOT okay. When will we all be sick of reading this shit?