I received this book for free from Publisher in exchange for an honest review. This does not affect my opinion of the book or the content of my review.
Stormdancer

by Jay Kristoff
Series: The Lotus War #1
Published by Thomas Dunne Books on September 18th 2012
Pages: 313
Genres: High Fantasy, Steampunk, Young Adult
Format: ARC
Source: Publisher
Amazon・ Good Books・Book Depository
Goodreads

A DYING LAND
The Shima Imperium verges on the brink of environmental collapse; an island nation once rich in tradition and myth, now decimated by clockwork industrialization and the machine-worshipers of the Lotus Guild. The skies are red as blood, the land is choked with toxic pollution, and the great spirit animals that once roamed its wilds have departed forever.

AN IMPOSSIBLE QUEST
The hunters of Shima's imperial court are charged by their Shōgun to capture a thunder tiger – a legendary creature, half-eagle, half-tiger. But any fool knows the beasts have been extinct for more than a century, and the price of failing the Shōgun is death.

A HIDDEN GIFT
Yukiko is a child of the Fox clan, possessed of a talent that if discovered, would see her executed by the Lotus Guild. Accompanying her father on the Shōgun's hunt, she finds herself stranded: a young woman alone in Shima's last wilderness, with only a furious, crippled thunder tiger for company. Even though she can hear his thoughts, even though she saved his life, all she knows for certain is he'd rather see her dead than help her.

But together, the pair will form an indomitable friendship, and rise to challenge the might of an empire.
The first thing that came to my mind after finishing Stormdancer was the very eloquent: WHOA! The second more composed chain of thought was something along the lines of: Why yes, that *was* just as badass as its cover suggested. Stormdancer had it all for me. Richly crafted world building, carefully placed humor, realistic characters, unpredictable storyline… I mean, I could go on and on here! This book was freakin' awesome! I went into Stormdancer expecting to fall in love with it because it has such an awesome premise. Which is saying something because I'm not a huge fan of Steampunk. *Cue the mock horror and shock* But you know what? I loved this book. Prepare yourselves, friends… for a glowing review.
Right off the bat the reader is immersed into Shima's culture with no hand holding from Kristoff whatsoever. The beginning is intelligently planned and doesn't insult the reader with countless explanations of terms, locations and titles. That's what a glossary is for. Thankfully, Stormdancer has one, which I found myself visiting often at first. However, those visits tapered off as I became more familiar with the story. It's almost like watching your favorite anime with subtitles. In the beginning you're doing a lot of reading, but halfway through you find yourself catching on, getting lost in the story, following along easier without the need of your training wheels. Good stuff, people. Good stuff.
The plot rocked my socks. It all revolves around a flower called "blood lotus" that fuels their machinery and the population's drug addiction to it. The Shogun believes he is destined to be a legendary Stormdancer, riding the back of a Thunder Tiger, leading his army to victory against an enemy he plans to enslave for further production of the plant that's choking the life from his country. Throw in Samurai with clockwork armory, a telepathic griffin and chainsaw katanas and you, my friend, have got yourself a damn good time.
The characterizations are phenomenal. I absolutely loved Yukiko. She's incredibly smart, fierce and independent. And her voice felt very real to me as a female. The best part of Stormdancer hands down was Buruu the griffin. HILARIOUS! When he and Yukiko first meet up he affectionately refers to her as "insect" and "monkey." Did I mention this dude speaks in ALL CAPS ALL THE TIME? (He sounds like Zordon from the Power Rangers in my head. But with attitude.) I found myself laughing every time they interacted. His development was also an interesting one because he starts off with a simpler mind, thinking short choppy violent thoughts, with no understanding of sarcasm, only blood. But as the novel progresses you can see his sentence structure improving and his thoughts becoming more humane (darn!). It was all a very smooth transition until I couldn't see the final Buruu any other way.
What's that you say? You find it impossible that I can find no fault with Stormdancer? Well, that's not entirely true. But keep in mind this is coming from someone who doesn't read a lot of High Fantasy or Steampunk. Basically, ignore me. Lol. If there was one thing that bothered me, it was the beginning. It felt a little slow for me with the myriads of description after description. When my best friend asked me in the beginning what I thought of Stormdancer I told her it was kinda like when Rowling went nuts on describing the Weasley house. And her reply was, "Yes! I love tons of descriptions." And that's when I realized I was obviously the weirdo in this case. For once. Don't worry, I'll be back to being the "kool" one soon enough.
So why did I give it 5 stars? Why not 4? Truthfully, for about half the book I thought, "Okay, 4 stars for sure." But then Buruu and Yukiko brought the THUNDA with that fight screen against the Oni… and I was like whoa, dude! Oh, and when the minor character, Michi, started going into splits, cutting dudes to shreds!! OMG, it was like a serious Crouching Tiger, Hidden Dragon badass scene on steroids. And then with the plot twists! *takes deep breath* Sorry, I-I-I couldn't contain the fangirling. But it was awesome!
And that ending?! Wow. So much win and I never saw it coming! And damn you Kristoff for making me shed a tear! Who knew my cold, dead heart was capable of such emotions? But you know what they say, "The lotus must bloom." Heh. I am very thankful that salt wasn't poured into the wound with a cliffhanger, but I feel like a desperate lotus addict looking for book two to magically appear on my bookshelf. *weeps* It's not there! So I'll just be over here rocking back and forth waiting for my bookish fix.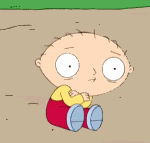 ARC was provided by the publisher. No money or favors were exchanged for this review. Doubt me not, friends. These are my honest thoughts. Kristoff happened to write a book and I happened to love it.