Revealing Eden by Victoria Foyt
[xrr rating=0/5]
Eden Newman must mate before her 18th birthday in six months or she'll be left outside to die in a burning world. But who will pick up her mate-option when she's cursed with white skin and a tragically low mate-rate of 15%? In a post-apocalyptic, totalitarian, underground world where class and beauty are defined by resistance to an overheated environment, Eden's coloring brands her as a member of the lowest class, a weak and ugly Pearl. If only she can mate with a dark-skinned Coal from the ruling class, she'll be safe. Just maybe one Coal sees the Real Eden and will be her salvation her co-worker Jamal has begun secretly dating her. But when Eden unwittingly compromises her father's secret biological experiment, she finds herself in the eye of a storm and thrown into the last area of rainforest, a strange and dangerous land. Eden must fight to save her father, who may be humanity's last hope, while standing up to a powerful beast-man she believes is her enemy, despite her overwhelming attraction. Eden must change to survive but only if she can redefine her ideas of beauty and of love, along with a little help from her "adopted aunt" Emily Dickinson.
"I believe that anyone who reads the novel will understand its strong stance against racism."

-Victoria Fyot (Judging A Book By Its Cover Gives Birth To Racism)
Well, I hate to be the bearer of bad news, but you failed. Badly. To say Revealing Eden is offensive is such a massive understatement. I couldn't even stomach more that a few pages at a time. It was like taking a spork to your eye, but then it breaks leaving you with only the handle to carry out your dark deed. Even with the obvious racism aside, the Revealing Eden is simply not good. From the dialogue to the characters to the plot, it was very badly written. A tragic mess.
There are a few things you should know before reading this review:
I am an African-American.
I went into this book knowing I would probably dislike it. Why?

Because I'm obviously masochistic.
Because I'm taking one for the team. You're welcome.
Because Foyt made a statement that not many African-Americans had read her book. Here I am and yes, we still exist.

I will most likely address a few statements made by Foyt about her novel as it pertains to Revealing Eden.
Oh, and this review is kinda long. Sorry about that. LOADS to cover. >.<
Apparently, according to Victoria Foyt the population of white people have plummeted due to an increase in sun radiation, leaving black people in charge. My first issue was with the lack of science in that premise. (And no. Throwing out random scientific names of insects, animals and plants does not signify that you've done your homework.) If the sun's radiation was *that* bad, being black won't do you that much good. What's even more odd is that for majority of the novel, Eden is hanging out outside in the sun without her coating (more on that later). I kept waiting for her to complain about how hot it was or that her skin felt burnt, but it never happened. Her father is working in a lab attempting to genetically alter people so that they have animal traits and no one has created a better sunblock or, I don't know, CURED CANCER?! Where is the logic in that?
Whites in this novel are considered a burden to society since they have such a low rate of survival. If one does not have a mate by age 18, they are to be sentenced to death. There seems to be an obvious solution to this hypothetical problem: breed out the weaker genetics. But instead white people are oppressed just for the sake of oppression. And even though Eden knows she has had two mating offers, she refuses to accept either one, choosing to wait for her "Dark Prince" in hopes that he will pick up her mating option. Her reasoning?
"Because I don't want my child to be all Pearl. I'd rather be dead than mate with one of my kind."
*sigh* I can't believe I have to break this down, but if a black person and a white person have a baby, that doesn't automatically guarantee a dark-skinned baby. In fact, some may have very fair complexion. Funny thing the way genetics works. But what did I expect? Almost all the dark-skinned people in Revealing Eden were black as night. The one person who is mentioned with brown skin is assumed to be mixed. *Shaking my head* It was then I should have realized that logic was not going to be Revealing Eden's strong point.
In order for Eden to fit in, she walks around with a coating of "Midnight Luster" on her skin and hair. She talks about dying her hair black and I couldn't figure out why she was doing that. Doesn't Foyt know that black peoples' hair is not actually black? Is that a common misconception even today? It's weird because it's something I've never thought of before. Sure, there are some whose hair is black, but it's not very common at all. It was the little things like that were I noticed a trend beginning: Foyt did absolutely no research on African-Americans or any other race for that matter. It is very evident by her constant reliance on black stereotypes applied even to white characters.
*Warning: Many quote-inducing headdesking ahead.
Applying black stereotypes to a white female to generate sympathy for the main character:
"White people were lazy good-for-nothings with weak genetics."
A black woman's figure categorizing her status in society:
"Voluptuous, with raisin-colored skin, everything about Ashina screamed ruling class."
*facepalm*:
"On the main stage a band of Coals performed in whiteface."
Oh and I can't forget about the constant theme running rampant that black people are out to get the white people. As if black people, that are now in charge, have nothing else better to do with their time than antagonize others. White women everywhere are doing the "White Woman's Workout." >_>
Every black person in the world is out to get white people:
"She suspected that each and every Coal passerby wanted to hurt her…"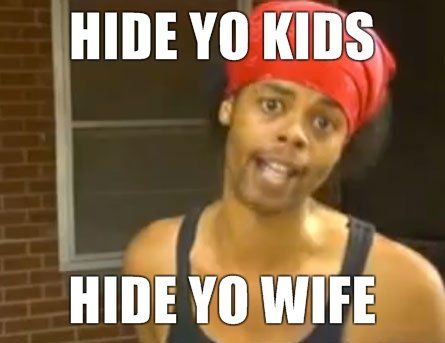 It's always black people:
"All of a sudden, she heard two men behind her. Coals, she figured by their careless, drunken laughter."
Songs about black men raping a white girl:
Little Pearly whirly,
lost inside the mines;
tossed from Coal to Coal, in fear, she whines,
"I'm sorry, Mother,
he said he only wanted to see my white skin shine."
Even more rape comparisons:
She felt more violated than if she'd been raped.
Go on and scream. Let it out.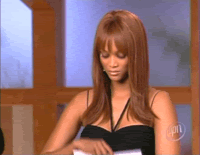 And on and on it goes. But then it gets worse when because there doesn't seem to be any indication that slavery or the Civil Rights Movement ever happened. How was she being oppressed? Well as far as I can tell, white people were well-fed, had their own places, had jobs etc. The biggest thing against them was the mating age, having to wear their "coating" (I'm not sure if that was a law or anything) and getting rude remarks from black people. On a few occasions Eden even wishes the world could go back to a time where white people were free to go outside with their white skin without being persecuted. She frequently says that a black person couldn't possibly understand what it was like to be in her shoes. *slow blink*
"Someday, when you're locked up in a cage, Bramford, maybe you'll understand what it feels like to be an outcast."

If only Bramford knew what it was like to be an outcast.

Maybe now he would know how it felt to be judged by your appearance.

What did Bramford know about disappointment?
Yeah, that's not offensive at all. Not one bit. #sarcasm
And then there is the issue of the FFP A.K.A. the Federation of Free People, "a militant organization of Coals that vowed to rid the planet of Pearls." Pause. *deep breaths* How am I supposed to take that? The Federation of FREE People? Get me off this planet. I'm just going to leave that alone before I start seeing blood-red. Too late, I just saw red. Excuse me.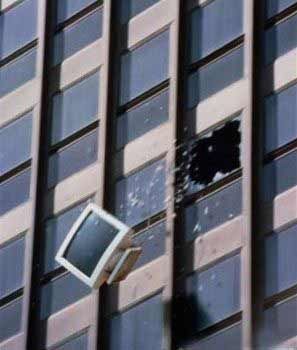 Okay, sorry about that. That was a tad awkward.
I also want to address the titles given to the races.
White- Pearls
Asian- Ambers
Latino- Tiger Eyes
Black- Coals
Albino- Cottons
Are you kidding me? Coals? As in black as coals? Pearls? As in precious pieces of jewelry? Cotton? As in what my ancestors were forced to pick in the fields? Do I even need to explain how offensive that is? And Foyt's response to the backlash of these titles?
"Why are whites called Pearls, while blacks are called Coals? Imagine a gritty, post-apocalyptic world where all that matters is survival. What good will a pearl do you when luxury items have no use? Coal has energy, fire, and real value. It is durable and strong, not easily crushed like a pearl. Pearl is a pejorative term here. Coals are admired. Coals oppress Pearls because they fear that those with light skin will add to a population unable to survive "The Heat," and drain meager resources."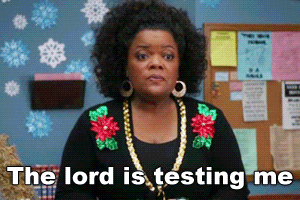 No, no, no, no. NO! You do not give a title that has been used as a racial slur to a people who have been oppressed. You do not do that. And if you think any of that is okay, something is deeply wrong with you. By no stretch of the imagination can "Pearl" be considered a racial slur. Unless, along with common sense, this society has happened to lose every dictionary in existance. In which case, I shall provide the definition.
pearl1    [purl]  
noun
a smooth, rounded bead formed within the shells of certain mollusks and composed of the mineral aragonite or calcite in a matrix, deposited in concentric layers as a protective coating around an irritating foreign object: valued as a gem when lustrous and finely colored. Compare cultured pearl.
something resembling this, as various synthetic substances for use in costume jewelry.
something similar in form, luster, etc., as a dewdrop or a capsule of medicine.
something precious or choice; the finest example of anything: pearls of wisdom.
a very pale gray approaching white but commonly with a bluish tinge.
Yup, that is just the title I would give to a group that is being oppressed. Tell them they're worthless while giving them a name that literally means precious. Moreover, if "Coal" supposed to be a positive title, highlighting their strengths, then why is "Cotton" considered derogatory? By definition cotton is a very useful resource. It's strong, durable, able to withstand cold and hot temperatures. So what's the deal here?
Only Cottons, the derogatory word for albinos, were lower, and they were extinct.
I don't think for a second Fyot didn't know what she was doing when she wrote that because in the beginning of the novel she calls "Coal" a racial slur herself.
Before she knew it, she blurted out an incendiary racial slur. "Gets your hands off of me, you damn Coal!"
First of all, I'm surprised she was still alive after saying that to someone of the elite class. Surely if Pearls are so worthless and oppressed, there would be severe consequences for an action like that? Second, Foyt is again baking her cake and trying to stuff her face with it too. Which one is it? It's either a positive term or a racial slur. It cannot be both. I'll tell you what I think. I think Foyt was just trying to smooth things over with her choice of words. And failed, I might add, because my bullshit meter is about to explode.
In the second half of the novel I had no idea what was going on half the time. The scenes were very jumbled with no clear direction of where the plot was headed. World building left way too many holes in the story. Because surely there are more races on Earth that just the ones listed in Revealing Eden. Character interactions were much of the same confusion. But I think that it mostly had to do with the fact that Eden was a fucking idiot. Her stupidity burned. For real.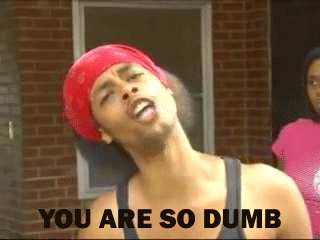 From this day forward I can never say Bella Swan was the worst. Eden is the worst protagonist I have ever read. Not only does she completely miss the point over and over again, regardless of how many times it is spelled out, but she is extremely selfish and all around unlikable. There is a scene in the novel where Eden happens across an anaconda and I felt myself rooting for the snake. Sadly, he didn't win. *weeps*
One thing that was clear was how Eden suddenly became attracted to Bramford after he became half beast. One minute she is talking about how sexy he is and the next she is calling him names, even after he saves her life several times. (Bold is mine.)
That dumb beast had been gone since yesterday afternoon.

And why had she thought the dress would please such an insensitive brute?

"Is this where you lock up your victims? You're an animal, Bramford."

The selfish beast simply dropped the subject and ignored her.
Also she likes to ride him like an animal:
She sunk her fingers into his long silky hair, like reins on a horse. As if she controlled the beast. Eden knew it wasn't true, but she enjoyed the illusion just the same.
What. The. Hell. A black man is turned into an animal and you have your white protagonist daydreaming about riding him like a frickin' pony? I just… can't.
When I finally finished reading Revealing Eden I had to ask myself what kind of person would think any of this would be remotely okay? Foyt says:
"So yes, this book is meant to provoke the white community that has never experienced racism or been oppressed because they have been in the majority in this country."
I take issue with the white community only able to be provoked by featuring a white girl who is oppressed by black people using the very same stereotypes we fight against everyday. So, yes. I taking extreme offense to that. If Foyt is indeed "color blind" as she claims then making readers connect with a black character shouldn't be a problem for her. But instead she chose to "turn racism on its head" and say, "Black folk, I know you guys have dealt with some really rough shit in the past, but what if it happened to white people?" No, just no. The African-American community exists *because* of the oppression. It is our history, our roots. It is the one thing that must be left alone. You can't just take that away from us and apply it yourselves and make us look like the bad guys in your novel! This is one of the few times where I had to sit back and wonder who could possibly enjoy this book.
"And if you ask if all these reviewers are white then consider that you have a racist point of view."
Oh, really? Racist point of view?  Racism isn't dead. It's something that many of us has to face everyday. As a people, it is ingrained in our society that our features are less desirable than that of whites. There are somethings some people will never understand. They have never had to walk in the shoes of another race and therefore they have limited understanding on what it means to be a Person of Color. When you get followed around in a clothing store because of your skin color, when you can't go into the 7-11 with your hoodie on, when a job tells you your natural hair is "unprofessional," when your 4-year-old daughter asks you why her hair doesn't "go down like a princess" as if hers could never be considered as such, when you see celebrities of your race white washed in ad campaigns, when your male relatives are arrested for looking suspicious, when you see your grandparents cry after Obama was elected because they thought they would never live to see the day where a black man held office, when you know there are some parts of the country where you are just not welcome because of your skin color, or when you walk down the aisle of your local book store and all you see on the book covers are white people, with a small section devoted to African-Americans, you realize you are living in a white world. Racist point of view? Wherever would one have gotten that?
I think this goes without saying: NO STARS FOR YOU!
*SARCASM ALERT*
You didn't think I'd just leave it on that unhappy note did you? Pfft, as if!
Ay yo, if black people truly ruled da world we damn sure wouldn't be toting 'round some whack name like "Coals." Naw, we'd go for something MUCH more gangsta like, Chocolate Thundas. Then we'd go n' elect Snoop Dogg as our president and Dave Chappelle as our VP, ya feel meh? We'd give women back control of their bodies. We'd legalize MJ and the national anthem would be "Young, Wild and Free."  We'd move the capital to the ATL, where we like to "throw dem bones." Grillz would be covered by dental insurance. Free health care too all citizens. Oppress white people? Naw, we ain't got time fo' dat shit, man! We'd be too busy spending our reparation money from da Gov'ment, giving back to the economy.
Chicken spots n' drive through liquor stores would be on every corner. You welcome!  (So what, we get drunk…). 12pm would be a mandatory nation wide nap time, which no one would pay any attention to. Fuck the system! (So what, we don't sleep…). Though dey should 'cause "The Itis" is a very serious condition affecting 1 out of 2 black folk e'rywhere. And finally, random flash mob dances would be to songs like "Lean Wit It, Rock Wit It" and "We Fly High" (We just havin' fun and we don't care who sees…).
We stay fly. No lie. You know dis…
Book was provided by publisher/author via NetGalley for an honest review.