I received this book for free from Book Expo America in exchange for an honest review. This does not affect my opinion of the book or the content of my review.
Throne of Glass

by Sarah J Maas
Series: Throne of Glass #1
Published by Bloomsbury USA Childrens on August 7th 2012
Pages: 404
Genres: High Fantasy
Format: Paperback
Source: Book Expo America
Amazon・ Good Books・Book Depository
Goodreads

After serving out a year of hard labor in the salt mines of Endovier for her crimes, 18-year-old assassin Celaena Sardothien is dragged before the Crown Prince. Prince Dorian offers her her freedom on one condition: she must act as his champion in a competition to find a new royal assassin. Her opponents are men-thieves and assassins and warriors from across the empire, each sponsored by a member of the king's council. If she beats her opponents in a series of eliminations, she'll serve the kingdom for three years and then be granted her freedom.

Celaena finds her training sessions with the captain of the guard, Westfall, challenging and exhilirating. But she's bored stiff by court life. Things get a little more interesting when the prince starts to show interest in her... but it's the gruff Captain Westfall who seems to understand her best.

Then one of the other contestants turns up dead... quickly followed by another.

Can Celaena figure out who the killer is before she becomes a victim? As the young assassin investigates, her search leads her to discover a greater destiny than she could possibly have imagined.
It's always intimidating to review a book so loaded by high fan expectations and low critic opinions. This book is DIVIDED, my friend. It will turn husband against wife, brother against sister, dog against cat…wait. Well, you get the idea.
So let me break down what I liked and what I didn't like so that you can decide whether you want to read it for yourself.
I liked… Celeana. This is not a common thing, apparently.
@_KatKennedy Isn't Celaena the ditziest, most incompetent assassin ever? 😀 She's all "ohhh, candy! ohh, Dorian's smile. ohhh, ball gowns"

— Ioana Stefania (@AkaSilmarien) June 12, 2014
She was arrogant, vain, narcissistic, flawed and I loved every bit of it. I loved her love of pretty dresses and candy. The girl was in a death camp ffs! She can enjoy anything she wants. I love her love of food I loved watching her make friends, I loved her blood thirsty, ragey nature that was sometimes comical. But it's okay not to like those things. It's easy to remember she's an 18 year old girl and easy to forget she's an assassin in this book. Because she doesn't do a whole lot of any kind of murdering.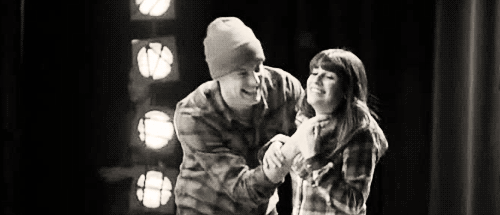 I really just needed her to kill someone…Just one person!
The plot made it hard to show off any of the best ideas about this book because it mostly revolved around the romance between Celeana, Dorian and Chaol. Something of which I had absolutely no investment at all. In fact, the narrative would SKIP over the tests and the gory deaths of people just so that we could see more of these two dudes skipping around mooning of Celeana who is, sorry, about a million times more interesting than either of them. *Cue angry fan reactions*
The plot didn't do Celeana justice because she was always like:
And I SO wanted to believe it, but why should the reader believe these claims of how badass she is, when you can't see her doing any badass stuff. Just a lot of prancing around and promises to kill people. Promises, may I add, that don't get fulfilled! Can you tell I'm a bloodthirsty wench since I wanted a little stabby stabby so bad?
The writing was perfectly serviceable and most parts, I don't have many complaints about that. I just wanted to not be bored. I wanted it so bad. But I was. Hopefully, the second book will make me fall in love.