I received this book for free from Publisher in exchange for an honest review. This does not affect my opinion of the book or the content of my review.
Broken Hearts, Fences, and Other Things to Mend

by Katie Flinn
Published by Feiwel and Friends on May 13th 2014
Pages: 352
Genres: Contemporary
Format: ARC
Source: Publisher
Amazon・ Good Books・Book Depository
Goodreads

Summer, boys, and friendships gone sour. This new series has everything that perfect beach reads are made of!

Gemma just got dumped and is devastated. She finds herself back in the Hamptons for the summer—which puts her at risk of bumping into Hallie, her former best friend that she wronged five years earlier. Do people hold grudges that long?

When a small case of mistaken identity causes everyone, including Hallie and her dreamy brother Josh, to think she's someone else, Gemma decides to go along with it.

Gemma's plan is working (she's finding it hard to resist Josh), but she's finding herself in embarrassing situations (how could a bathing suit fall apart like that!?). Is it coincidence or is someone trying to expose her true identity? And how will Josh react if he finds out who she is?

Katie Finn hits all the right notes in this perfect beginning to a new summer series: A Broken Hearts & Revenge novel.
How much you enjoy Broken Hearts, Fences and Other Things To Mend (from here on known as BHFAOTTM because the title is such a handful to type and I am ferociously lazy sometimes) will entirely depend on your attachment to logic and ability to just go with it.
You know those books that make no damn sense and are hopelessly convoluted for zero reason but they're peppy and fun so you're entertained and sort of okay with it? (For reference, see any of the books in the Shopaholic series) This is one of those books.
Let's start with the premise. See Gemma, an otherwise nice girl, did a pretty terrible thing when she was eleven. Through a complicated and alarmingly Machiavellian scheme (mental note, do not fuck with eleven year olds) she intentionally succeeded in ruining her best friend's life. Granted, she had reasons (not reasonable reasons, but the kind of reasons that seem totally legit when you're eleven) and she never intended for the situation to snowball to the extent it did, but snowball it did and now she has unexpectedly stumbled upon a chance to make things right. Solution? Pretend to be someone she's not and re-befriending her former biffle under false pretenses in an attempt to prove she is not an alarmingly Machiavellian scheming person.
Makes perfect sense, right?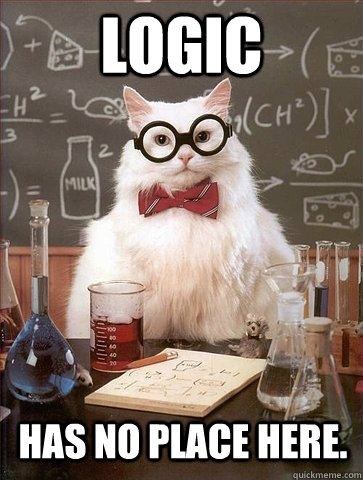 Obviously this is the natural place for shenanigans to ensue and ensue they do (unintentional rhyme, I promise). Between attempting to keep her real life separate from her fake life and a series of increasingly unfortunate events seemingly sent by karma to remind Gemma that this is a terrible, horrible, no good, very bad plan, there is a lot of entertainment shoehorned into BHFAOTTM.
The downside of said shenanigans is they take up words and pages where I could be getting to know the characters. Gemma's pretty rounded out, though fairly incomprehensible if you think about it too hard (she's clearly smart but she also thinks the WORST ideas are worthwhile. Also, and this is a small thing that I am probably putting way too much mental energy into, it bothers me that she's blithely handing out her real phone number to people along with her best friend's name but NEVER CHANGES HER VOICEMAIL. She clearly understands a few things about espionage as she immediately locks down and removes any identifying details from her BHFAOTTM version of a Facebook page and has the girl she's impersonating do the same but neglects to lock down her phone. I get that voicemail isn't really a thing people do anymore, but you still let a call ring until it goes to voicemail, right? Do people not call each other anymore? Will this tangent ever end?).
Anyway, characters. Beyond Gemma, there's Hallie, aforementioned ex-BFF. Hallie is nice. Unfortunately, up until spoilers, that's pretty much it. I understand that (according to Gemma's internal monologue) she is supposedly the bee's knees, but maybe because she's a tad alarmed by this super-enthusiastic person who suddenly really wants to be friends with her, she's pretty vague and distant. Her layers don't really come into play until the end and I'm hoping she'll be less bland going forward.
Sophie, Gemma's current bestie and the person Gemma is impersonating, is similarly flat, but more due to not being present for most of the book than to poor characterization. I will, however, say that she is an amazing best friend. Case in point, upon finding out that Gemma has been impersonating her (by showing up someplace and having someone ask Gemma 'Sophie, who's your friend' or something like that) she not only correctly interprets Gemma's frantic eyebrow work on the fly, but she plays along. While it may have been more practically helpful to take Gemma aside and explain that her plan makes less sense than the plot of a Loony Tunes episode (there I go attempting to apply real world logic again), she is instead unflaggingly supportive and kind, going so far as to get on board and actively participate in Gemma's plot.
Josh, the love interest and Hallie's brother, makes up the fourth in this little quadrumvirate of characters-that-matter. Josh is the idealized version of YA love interests, but it works (it's the kind of book where obviously the love interest would be perfect). He's a sweet, slightly nerdy, super-hot (duh) lacrosse player with a thing for corny puns and honest, uncomplicated girls. Poor Josh is sitting there all freshly-dumped yet ready to love again, talking about how the thing he likes the most about Sophie/Gemma is the way she doesn't play games. Josh, you sweet summer child, run far and run fast. Sadly, the flimsy foundation of lies upon which this ship was built left me unable to ship it, despite all of my cuddly feelings for Josh.
The absolute best thing about BHFAOTTM is the set-up for the sequel. I figured out the twist pretty early on, but remained fairly convinced I was hallucinating clues that weren't there (take this with a grain of salt, I am awful at figuring out twists). I am so glad I was right (both because it gave previous events actual meaning and also HA! I FIGURED OUT A TWIST!). I actually curl my toes and giggle with glee when I picture book two picking up where book one leaves off. For large, spoiler-shaped reasons I can't get into the details but I have high hopes for where this series (duology? I'm pretty sure it's a duology but am unable to definitively confirm) is going.
Tl:dr, Broken Hearts, Fences and Other Things To Mend is pretty much exactly what its cover advertises: light, fluffy and somehow cute and endearing despite the horrible decisions that lie within. It's a perfect beach read, though it'll probably work best if you willfully disengage your brain for a bit.