Gorgeous

by Paul Rudnick
Series: Standalone
Published by Scholastic Press on April 30th 2013
Pages: 336
Genres: Paranormal Fantasy, Young Adult
Format: ARC
Source: Book Expo America
Amazon・ Good Books・Book Depository
Goodreads

Inner beauty wants out.

When eighteen-year-old Becky Randle's mother dies, she's summoned from her Missouri trailer park to meet Tom Kelly, the world's top designer. He makes her an impossible offer: He'll create three dresses to transform Becky from a nothing special girl into the most beautiful woman who ever lived.

Becky thinks Tom is a lunatic, or that he's producing a hidden camera show called World's Most Gullible Poor People. But she accepts, and she's remade as Rebecca. When Becky looks in the mirror, she sees herself – an awkward mess of split ends and cankles. But when anyone else looks at Becky, they see pure five-alarm hotness.

Soon Rebecca is on the cover of Vogue, the new Hollywood darling, and dating celebrities. Then Becky meets Prince Gregory, heir to the British throne, and everything starts to crumble. Because Rebecca aside, Becky loves him. But to love her back, Gregory would have to look past the blinding Rebecca to see the real girl inside. And Becky knows there's not enough magic in the world.

A screamingly defiant, hugely naughty, and impossibly fun free fall past the cat walks, the red carpets, and even the halls of Buckingham Palace, Gorgeous does the impossible: It makes you see yourself clearly for the first time.

From Goodreads
I really don't know what my final verdict is on this book. It was hilarious and it was terrible, often within a paragraph of each other.
One minute…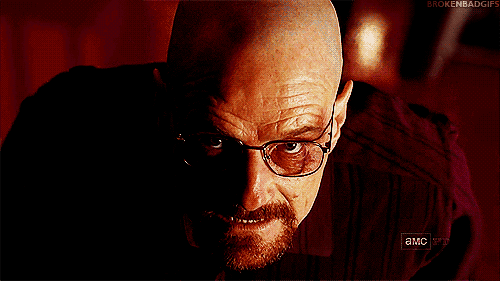 …the next.
Me.
Gorgeous gave me mental whiplash and it's frustrating as hell trying to sort out what I thought. (Profanity and gifs ahead, I express strong feelings much better with salty language and amusing moving pictures, also if profanity bothers you, this book is not for you.)
It's one part biting satire, one part metaphorical fairytale parody, one part lifestyles of the rich and famous and one part hot mess. When it works, it works so well I was laughing outloud thinking 'how can I entertain the idea of not liking this book?' and when it's not working I was ready to throw it across the room howling ' YOU ARE THE WOOOOORST!'
Seriously, here's a screenshot of my notes:
(Yes, I talk to myself in all caps. What? You thought I only shouted at you guys?)
So here you go, I'll break it down with Pros and Cons so you can decide for yourselves. I have a hunch this may get a tad long and rambly because, and I can't stress this enough, I HONESTLY HAVE NO IDEA WHAT TO TELL YOU.
The Plot:
Pros: The fairytale thing is pretty cool, it's wacky and magical and shamelessly senseless. When this book is fun, it's entire freighter loads of fun honking their way across Fun Ocean. There are hijinks and shenanigans and all sorts of amusing bits and pieces that pull you through the story.
Cons: The pacing can be pretty uneven. Paul Rudnick employs what I like to call The Lost Effect. What this means is everything will be going along however it's going and then, in the last sentence or two of a chapter, BAM! OUT OF THE BLUE TWIST! In TV, this is an effective tool as it makes you desperate to tune in to next week's episode even as you sort of hate the show for so blatantly manipulating you. In books, or at least this book, it becomes stressful and makes you numb to future twists.
The Characters:
Pros: The characters are amazing as standalone snapshots. Becky's best friend Rocher is hands down the best thing about this book. From her words to her actions, every single thing she did was perfect. She's kind of like a one-woman Greek chorus while still being involved in the plot. Same goes for Prince Gregory, he is an absolute DELIGHT. He isn't a conventional fairytale prince, he's rumpled and gawky and sweet and funny as hell and I LOVE HIM OKAY?
Cons: Given how richly portrayed some characters are, it's quite notable that Tom Kelly is never really fleshed out. This is obviously partially intentional, he's the mysterious wizard fairy godfather man, but even when you do find out his deal, he still feels more like a massive, ever present plot device than a person. I also have very mixed feelings on Becky, but I'm not sure how much of that is her as a character and how much is the writing, so we'll get back to her in a minute.
The Romance:
Pros: As previously mentioned, Prince Gregory is adorable and wonderful and their romance is deliciously fairytale in the most elemental of ways (he is a literal prince.) While the pacing of their love is rather inexplicable and stinks of predictably underdeveloped magical malarky, Becky and Gregory managed to tease and snipe their way into my heart. Their interactions are cuter than a pile of kittens.
Like this, except not at all.
Cons: As I mentioned, the pacing is unbelievably Disney-ish. They meet, they quip, they kiss, he professes his love and proposes (I get that this is a parody bit, but it's still kind of 'wait, what?' when it happens.) I also hated, hated, HATED how scheming and manipulated their relationship initially is on Becky's part. This is partially because Gregory is my special unicorn but she totally sets out to trap him in the beginning and I hate that kind of thing. Again, parody, fairytales, blah, blah, blah, the situation changes and Becky learns lessons and whatever, but it still bugged me at the time.
The Writing:
Pros: OH. MY. GOD. THE WIT. This is without a doubt one of the funnier books I've read in a long time. Between the caustic sarcasm and every golden syllable to fall from Rocher's mouth, I was LOLing all over the place.
Cons: Sometimes the wit is too much, like Rudnick got high on his word games and didn't want to stop, and sometimes it gets mean. Sometimes it's clear what is satire and sometimes it's not. I can't tell if some of the more awful stuff with Becky is supposed to be some kind of irony or if that's Rudnick's version of how girls operate.
Example:
Yes, I would have had sex with Cam because he was nice looking and because I wanted him and because I knew I should have sex with somebody, because it would've proved something, it would've proved that I was cute enough or at least available enough, for someone to want to have sex with me.
First off, everything after "I wanted him" is an awful reason to have sex, YOU ARE WORTH MORE THAN THAT BECKY. Secondly, what is this? Is this supposed to be for serious or some kind of commentary? There are a number of things just like this where I genuinely can't tell what Rudnick is trying to say or if he's even trying to say something at all. Maybe this isn't the best example, but it's the most concise one I could find. Is it the gender thing? I read a really great post/quote somewhere on the internet talking about the difficulties of writing a different gender, specifically guys writing convincing girls because they are coming from a place of privilege (if you know what I'm talking about from that extremely vague description, please link me in the comments, I'm mad at myself for not bookmarking it) and I don't know if that's what is happening or if it's some sort of metaphor that is going right over my head. I JUST DON'T KNOW.
So, there you have it. Clear as mud, right? Have you read Gorgeous? What'd you think? Can you explain it to me? I loved it, I hated it but neither feeling ever out-weighed the other.
Me too Channing, me too.