Wel­come to this week's Buzz Wor­thy News! I feel like the world exploded with book world news the past week! Scholastic donates 1 million books to schools and libraries devastated by Sandy, Amazon releases their 100 best books of the year, new Bridget Jones book is on the horizon and tons of book-to-movie news!  All this and much, much more.  Read on to find out everything that's been hap­pen­ing in the book world this week.
Buzz Wor­thy News is Cuddlebuggery's weekly Mon­day news post.  Bring­ing you all the most inter­est­ing, rel­e­vant and fun news from the pub­lish­ing and book blog­ging world.
---
Publishing News
---
Scholastic Helps With Sandy Relief
Due to the devastating effects of hurricane Sandy, many schools and libraries were left with damaged books. In response to their need Scholastic is donating one million books to help rebuild their collections. They are also giving teachers free access to lesson plans and activities for their students.
"All of us at Scholastic are committed to getting these books, lesson plans and other learning materials into the affected communities as soon as possible in the hope that we can provide support for our young people as they return to schools that need extra resources," said Richard Robinson, chairman, president and CEO of Scholastic.
Way to be awesome, Scholastic!
---
The Babysitters Club Makes Its Way To An eReader Near You
And continuing on with Scholastic's awesomeness, they are re-releasing The Babysitters Club's first twenty-two books in ebook format.
"[The series] was supposed to debut in 1986 and end in 1987, and to consist of only four titles. Instead, it ended 15 years later, with four additional related series, approximately 250 titles, spawned a TV series as well as a movie, and prompted girls around the world to start their own baby-sitters clubs. The Baby-sitters Club became the first children's series to appear on the USA Today bestseller list and was named one of the 'Books of the Century' by the New York Times Book Review."
They will be available for download December 1st.
---
Amazon's 10 Best Books of the Year
This past week Amazon revealed its 100 best books of the year, causing my TBR list to further expand. Here are their top 10 picks:
1. The Round House by Louise Erdrich
2. The Yellow Birds by Kevin Powers
3. Gone Girl by Gillian Flynn
4. The End of Your Life Book Club by Will Schwalbe
5. Billy Lynn's Long Halftime Walk by Ben Fountain
6. Behind the Beautiful Forevers: Life, Death, and Hope in a Mumbai Undercity by Katherine Boo
7. A Hologram for the King by Dave Eggers
8. The Middlesteins by Jami Attenberg
9. Mortality by Christopher Hitchens
10. The Fault in Our Stars by John Green
---
And the Word of the Year Goes To…
GIF! The good folks at Oxford Dictionary has given us the most wonderful validation ever by naming GIF its Word of the Year. Never mind the fact that GIF is actually an acronym for graphics interchange format. Technicalities, I say! Gif's are awesome and to celebrate their decision, one of the judges, Alice Northover, explained how they made their decision in a gif story over at Oxford University Press' blog.
"Many people are curious about the process behind the selection of Oxford Dictionaries USA Word of the Year and I thought it would be appropriate to express this in gif form. Here's my completely biased perspective as blog editor on my first Word of the Year committee."
Using gifs in a story format is an art. And to Northover's story, the only reaction appropriate is an "I approve."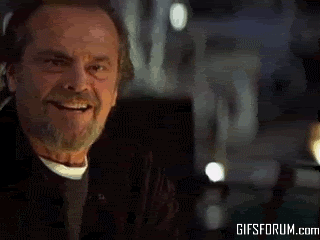 ---
"Don't Call it a Comeback!"
Well, okay, you can. Helen Fielding has announced she will write a third Bridget Jones novel. Of course, perhaps I could muster up the tiniest bit of excitement if I had read the first two. Ah, well. However, fans of the series can expect a musical and another movie, Bridget Jones's Baby. 
The Guardian had a quote from Fielding about the new book: "She's still trying to give up [drinking and smoking], she's still on a diet. She's trying a bit harder, and is a bit more successful, but she's never really going to change."
The book's publication date is set for fall 2013.
---
More Proof that Goodreads is Awesome
So, last week Goodreads' owner, Otis, wrote a blog post on how Goodreads can help debut novels. He uses the example of Colleen Hoover's book, Slammed to show how Goodreads helped with the book's success. She started off with Goodreads giveaways, which eventually led to a few prominent bloggers reviewing Slammed.  Thanks to the buzz from readers, it went into the Goodreads Recommendation Engine and continued to gain success by hitting the NYT bestsellers list and later being picked up by Atria Books (Simon and Suchster).
"I believe one of the best things about Goodreads is the interaction fans can have with their favorite authors. I've met so many great people through Goodreads who have helped me more than I could have ever imagined. Bloggers I met through Goodreads are always willing to promote any new announcements I have and to share teasers or character interviews. Without Goodreads, I wouldn't have been able to connect with them on the level that I have, and I'm grateful for that."
Her book currently has over 20,000 ratings with an average rating of 4.4 stars! That's amazing!
---
This is Totally Where I'm Buying All My Books From Now On
Good Books, an international online bookstore, has a spicy new trailer to remind us that sharing books can be sexy, a fact that Kat and I have been stating for a long, long time. And bonus point for doing it in the style of a Mills and Boon romance novel!  The best part of Good Books is that all proceeds go to Oxfram:
"The Good Books story is unique — and simple. As an online book buyer we ask you to do no more than just buy the titles you want through Good Books. All retail profits are then given to Oxfam to help fight its global battle against poverty and social injustice. There is no mark-up and delivery is free worldwide. Accordingly, all time and effort in creating these films is donated for free."
Check it out below or don't, if you're at work. LOL.
[tube]http://www.youtube.com/watch?v=NrHFE5Bz93g[/tube]
---
Entertainment
---
Stevie Nicks compares Twilight to Wuthering Heights and Jane Eyre.  Book lovers the world over faint.
Stevie Nicks, pictured to the left proving that she's read a book: her own, made some comments at the premiere of Breaking Dawn Part 2.  It may have been around this time that you heard the cries of millions of voices suddenly silenced.  You also may be a Jedi, because these voices were Bronte fans crying out at comments made by Stevie Nicks before their brain shut down to prevent further contamination by stupid.
"It's a huge love story. It's like Wuthering Heights, it's that kind of story. It's like Jane Eyre… It's a totally timeless kind of story that we can relate to."
Yup.  In 300 years people will still be reading Twilight and holding it up favourably against Jane Eyre and Wuthering Heights.  They'll do a stylish remake in 50 years time and you know who'll direct it?  Cyborg Kubrick.  Bella will be played by Cyborg Katherine Hepburn Model A.  Edward will be played by Recycled parts of Robert Paterson exhumed from his grave and donated to science.
And thankfully, when all this happens, I'll be dead.
---
The Fault in our Stars.  It is coming.
So there's this thing studios are doing now, don't know if you're noticed.  They're taking all these things called books and they're adapting them for movies.  The success rate is variable and the source material is occasionally questionable.   However, one of these book-to-movie adaptations things that is happening is The Fault in Our Stars by John Green.
"Hypable and Kaleb Nation spoke to The Twilight Saga and The Fault in Our Stars movie producer Wyck Godfrey at the premiere of Breaking Dawn – Part 2 last night and received new information on the progress of the book-to-film adaptation of the John Green novel.
"The book I most want to do right now, because I'm the closest being ready to do it, is The Fault in Our Stars," Godfrey told us. "It is the best book, it makes you rip your guts out, it makes you want to go out and live a better life. I love it, I can't wait to make it."
"I'm producing it, Scott Neustadter and Michael H. Weber, who wrote 500 Days of Summer, wrote the script – it's brilliant. I'm getting ready to hire a director, we've got all the actresses you would ever want to be in it want to play Hazel Grace. So I'm excited about that."
I haven't read any John Green books because I'm:
a) Poor
b) a hipster
c) time-poor
But let me leave you with one of his videos in case you need to soar off into eternity and you need something geeky to send you off.
[tube]http://www.youtube.com/watch?v=x78PnPd-V-A[/tube]
---
Hold onto your Baby-Making-Parts, People!  Angelfall the Movie is ON ITS WAY!!!!!!!
News so fabulous it makes us want to serenade the universe happened this week.  Angelfall is becoming a movie.  As in, it will be moviefied, peoples!  Penryn and Raffe will be kicking it old school style across the big screen and I, for one, can not wait for it to happen.
For those not in the know and who are understandably confused, Angelfall is the debut novel by the fabulous Susan Ee.  It was originally self-published after a difficult time in Ee's life.  The book was phenomenally successful and was picked up by Feral Dream.
Steph and I are reasonably big fangirls of the book – particularly of Penryn who kicks ass like a natural and it's on wholesale.  If you haven't read it yet, check it out at least.  Particularly if you tried books like Fallen, Hush Hush etc and were hugely disappointed in the content and quality.
"The company, Raimi and his producing partner Robert Tapert have picked up movie rights to the Susan Ee-penned tome as well as the series Penryn & the End of Days, in which Angelfall is the first book. Raimi will produce with Tapert."
---
More on those Book Adaptations…
Oh, yeah, another one is probably on the way, guys.
"MTV has put in development Blackwood, a drama from Lionsgate Television and Kelsey Grammer's Grammnet Prods. It is based on the young adult book of the same name by Gwenda Bond, which was published this past September on the Strange Chemistry YA imprint of UK-based science fiction publisher Angry Robot Books. DC Comic book and television writer Peter Calloway (Brothers & Sisters) will write the adaptation."
The synopsis for Blackwood is:
"On Roanoke Island, the legend of the 114 people who mysteriously vanished from the Lost Colony hundreds of years ago is just an outdoor drama for the tourists, a story people tell. But when the island faces the sudden disappearance of 114 people now, an unlikely pair of 17-year-olds may be the only hope of bringing them back.

Miranda, a misfit girl from the island's most infamous family, and Phillips, an exiled teen criminal who hears the voices of the dead, must dodge everyone from federal agents to long-dead alchemists as they work to uncover the secrets of the new Lost Colony. The one thing they can't dodge is each other.

Blackwood is a dark, witty coming of age story that combines America's oldest mystery with a thoroughly contemporary romance."
Look, it's not that it sounds like a bad book, but to me the whole historic American mystery of the disappearance of colonists was not a mystery at all and never really was.  I don't get the obsession with it, but I'm sure an original scifi twist on this otherwise mundane story would be really interesting if it was done well.
---
 New Beautiful Creatures Trailer
This past week a second trailer for the bestselling novel, Beautiful Creatures was released. Honestly, this one looks slightly better, but still does not excite me very much. What do you think?
[tube]http://www.youtube.com/watch?v=J5NUR-U3W0c[/tube]
---
The Host Trailer
And even more trailer news. I swear it's like the world has discovered books all at once. Any way, I much prefer this trailer to the first one they released a while ago and I'm actually excited to see it now.
[tube]http://www.youtube.com/watch?v=SRKjf8b4f2E[/tube]
---
LOL
---
Diary of a Badly Behaving Author
[tube]http://www.youtube.com/watch?v=ZKG4WKLIgvs[/tube]
So, Rachel Maddow has this thing she does called Best New Thing of the Week.  Part of me wants to start a homage to that.  That video up there is my best thing of the week.
---
 The Dudes of YA Lit
Okay, this was just hilarious. Much like the Diary of a Badly Behaving Author made Kat's week, this had me spewing my OJ all over the screen. The male authors of various YA novels put together a little erotic photo shoot. LOL. Check it out here. I feel like all their photos should include a "Hey, Girl…" tagline.
That's it for this week. We'll see you next Monday for more Buzz Worthy News. Have a great week!