Have you ever wondered what life is like for an author after their book has been published? I know we have. In fact, this one time at band camp, while enjoying a peaceful picnic and cloud gazing, Kat and I discussed this at length.
Steph: What do you think it's like after you publish your first novel? Perhaps authors magically transcend reality and live in a galaxy far, far away. There it's where they'd learn the true meaning of the universe: Bacon.
Kat: Don't be silly. We all know as soon as the first finished copy hits a shelf, authors are whisked away to a sweat shop, where they are forced to write stories for all time. 
Steph: What happens if their fingers fall off?
Kat: Then their eyes are cut out and they become Oracles. 
Steph: D: That's so morbid.
Kat: Also, the true meaning of the universe is alcohol.
Steph: You're probably right. Hey, look, that one's a penguin!  
Kat: Ohhh!
Needless to say, there are theories. Asking a reader what they think life after publishing is like, is akin to guessing how many licks it takes to get to the center of a toostie pop. Thankfully, today we have the supreme pleasure to welcome Gennifer Albin, author of Crewel, back to Cuddlebuggery to discuss how life really is once you've released you book into the wild.
---
 Q&A with Gennifer Albin
---
Now that you are a published author, do you find your writing routine has changed?
Well, I start the day attempting to not look at reviews. Fail miserably. Shake my fist at the idiots and coo lovingly at the smart ones. Get an email that makes me bang my head repeatedly on desk. And then I turn on self-control and get to work. I used to just sit down and work.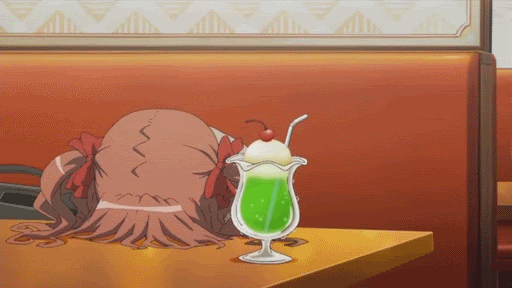 Do you feel fan reaction influences any of your story arcs, specifically the main character's love life?
Oh Steph, I love you. Yes, the dreaded love triangle (wrote about it here). The thing about my characters is they have very strong opinions on their own lives. I always thought things turned out one way, and they showed me I was wrong.
So I don't feel like fans influence story arcs. I sometimes feel like I don't. But I'm very happy with how things turned out for Adelice in book two.
What was your reaction to seeing your first book on the shelves?
I felt kind of numb and outside of myself. I still visit it at the bookstore, but it never feels any realer. I sort of hope it never does.
Who has been your biggest support while writing?
My husband. It's cliche, but he's my best friend and my biggest fan. He's incredibly well-read, so I trust him and he's always there to help me work through issues. He's also very good at pushing me out the door to write or sending me away on writing retreats.
---
Check out the rest of the stops to find out more about life post-publishing!
Thursday 2/7
Cuddlebuggery
Friday 2/8
Bewitched Bookworms
Saturday 2/9
Hobbitsies
Sunday 2/10
IB Book Blogging
Monday 2/11
Birth of a New Witch
For the entire length of the tour, the Crewel e-book is only $2.99! Click the banner to find out more.
---
 Giveaway
---
Thanks to awesome folks at Macmillan, you can enter to win a copy of Crewel and a "Crewel World" bracelet!

Enter a tangled world of secrets and intrigue where a girl is in charge of other's destinies, but not her own.

Sixteen-year-old Adelice Lewys has always been special. When her parents discover her gift—the ability to weave the very fabric of reality—they train her to hide it. For good reason, they don't want her to become a Spinster — one of the elite, beautiful, and deadly women who determine what people eat, where they live, how many children they have, and even when they die.

Thrust into the opulent Western Coventry, Adelice will be tried, tested and tempted as she navigates the deadly politics at play behind its walls.  Now caught in a web of lies and forbidden romance, she must unravel the sinister truth behind her own unspeakable power.  Her world is hanging by a thread, and Adelice, alone, can decide to save it — or destroy it.

Contest Rules:
To enter, please fill out the Raffelcopter form below.
We ask that all entrants be at least 13 years or older to enter.
The giveaway is US and CA only. Sorry, international peeps!
When the winners are chosen, it will be announced here and the winners will be emailed. Please check your email because we are only giving the winner 48 hours to respond. Otherwise another winner will have to be selected.
Please enter your email address in the Rafflecopter form and not the comments.
Also, please understand that we reserve the right to disqualify any entries we find gaming the system. Cheaters never prosper.