Ashfall

by Mike Mullin
Series: Ashfall #1
Published by Tanglewood Press on October 11th 2011
Pages: 466
Genres: Dystopian, Post Apocalyptic, Young Adult
Format: Hardcover
Source: NetGalley
Amazon・ Good Books・Book Depository
Goodreads

Many visitors to Yellowstone National Park don't realize that the boiling hot springs and spraying geysers are caused by an underlying supervolcano, so large that the caldera can only be seen by plane or satellite. And by some scientific measurements, it could be overdue for an eruption.

For Alex, being left alone for the weekend means having the freedom to play computer games and hang out with his friends without hassle from his mother. Then the Yellowstone supervolcano erupts, plunging his hometown into a nightmare of darkness, ash, and violence. Alex begins a harrowing trek to seach for his family and finds help in Darla, a travel partner he meets along the way. Together they must find the strength and skills to survive and outlast an epic disaster.
I was really, really excited to read Ashfall. I've been devouring dystopian novels left and right recently. I'm always itching for my next fix. Seriously, I think I have a problem at this rate, I might just have to check myself into some sort of program. Ashfall is a bit different from the current slew of dystopian novels. For one thing, it is written from a male PoV. These seem to be in slow supply these days, sadly. Ashfall tells the story of 15 year-old Alex traveling from Cedar Falls, Iowa to Warren, Illinois after the super volcano in Yellowstone National Park unexpectedly erupts.
Let's pause for a bit: If you are like me and didn't really pay close attention in school about volcanoes, or skipped science class, or slept your way to graduation you may be asking, "What is the likely hood of a super volcano erupting without notice?" And I would tell you, "How should I know?" But thankfully, this discussion was hashed out over at Anila's review in the comments for your viewing pleasure. Mike Mullin was even kind enough to pop in and answer a few questions. Back to the review: So, what happens when a super volcano erupts? How much damage does it cause? It causes tons of damage! I have to give it up to Mullin because he did some serious research for this book. Alex was able to hear the volcano erupting for days and he lives over 900 miles from it. Enough ash to cover a car on the street fell in his state. Animals died from breathing in the ash. People were starving from lack of water and food.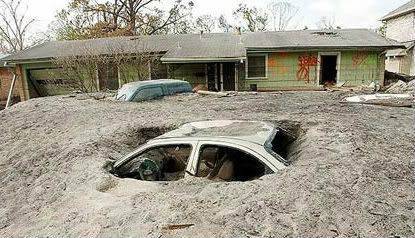 Alex couldn't walk on it, so his journey is done primarily on skies. On his way to Warren, Illinois, Alex encounters some true crazies. BUT, Alex knows Taekwando! Until the eruption he has never had a reason to use his skills against a person for survival. But as we all know disastrous situations have a tendency to bring out the worse in a person. As a scared kid, he is forced to used his skills in the beginning. However, as he grows throughout the novel he does not hesitate to do what he needs to. I found myself shouting:

Truly, I promise, I'm not a violent person.
Ashfall was very realistic in depicting the populace's reaction to the eruption. At times it was really graphic. This book had the ability to make me feel ashamed of the human race at times. The one negative I can think of, that ultimately is the reason why it did not receive 4 stars, is that a good chunk on the beginning felt slow to me. The book opened strong and I was really happy to see that, but hit a small plateau. Alex is at one point traveling on his own for days. As a result, there are pages upon pages of inner dialog. But I persisted! Thankfully, the book picks right up after Alex meets Darla. One thing I really loved was that Alex and Darla were neither over powerful or weak. The characters, settings and situations were all very realistic. There is a bit of romance in the book and I think it was very well done. It was a bit of fresh air to see romance brewing from a male PoV. I read one review where they say all Alex does is think about sex. He does think about it, but I don't think it was an unreasonable amount. You can really tell how much he cares for Darla. For a first time author, this wasn't bad at all. So, if you are into Dystopian novels, you should check out Ashfall. I know I'm really looking forward to the sequel.
I received an ARC from Netgalley for reviewing purposes.