Welcome to Buzz Worthy News where the stories are awesome and not at all well-written. Need your YA industry news? Never fear, Kat and Kate are here to give it all to you. Just, ya know, not in any kinda sophisticated sense or nothing.
In this week's Buzz Worthy News, it's NaNo time which means that Kate and Kat died trying to bring this post to you. A Series of Unfortunate Events will be coming to a Netflix near you, Scorpio Races optioned for movie, Romance novels make a lot of money and new Divergent stuff is out. Catch all this and more in this week's special NaNo edition.
Buzz Worthy News is Cuddlebuggery's weekly news post bringing you all the best information about the book and blogging world, particularly for the venn diagram of people who overlap between the two. For new releases and cover reveals of all the best Young Adult fiction, check out our Tuesday post: Hot New Titles.
---
Books News
---
It's NaNo Time!
It's November, and if you've been on Twitter you've seen copious amounts of whining from authors and aspiring authors about NaNoWriMo.  That's right, National Novel Writing Month (or the epic slavery of the writerly soul) is here and it demands that you chain yourself in the basement until it gets 50,000 words from your lazy ass.
*cue the writerly whining*
12:14 pm on November 1st, 2014. Otherwise known as SAY GOODBYE TO SANITY FOR THE NEXT MONTH. #NaNoWriMo2014

— Raeleenowrimo (@raeleenlemay) November 1, 2014
I'm having trouble concentrating on #NaNoWriMo today. I blame everyone on twitter.

— Kat Kennedy (@_KatKennedy) November 5, 2014
I have to write like 2,000 words today!! #NaNoWriMo2014

— Helena Noble (@RealHelenaNoble) November 5, 2014
NOOOOOO!!! WHY THIS?? WHY NOW??? GREYS ANATOMY SEASON TEN IS FINALLY ON NETFLIX BUT ITS NOVEMBER AND I HAVE A NOVEL TO WRITE #NaNoWriMo2014

— Carmen Rivera (@CarmenRiveraE) November 5, 2014
Does writing the word "Help!" over and over again in your WIP count towards your word count? #NaNoWriMo2014

— Kate C. (@KateCopeseeley) November 1, 2014
Geez, that last one was a real whiner. Ahem.
But it's not all bad.  As usual, the line up of author peptalks is sublime, including Kami Garcia, Veronica Roth and (OMG, OMG) Tamora Pierce.  If she can't inspire you, then I don't know how to help you.
If you are Nanoing, how are you finding the experience?  Kat and Kate are BOTH participating, so obviously we are trying very hard to convince Steph that Buzzworthy News needs to go on another hiatus until December 1st.
I leave you with these words of wisdom from the newly engaged Benedict Cumberbatch.
More Books From the Moon & Sun World
Good news for fans of Holly Lisle's Moon & Sun books, after deciding to self-publish, the author has gotten Scholastic to let her finish up the series independently.  This is kind of a big deal because this hardly ever happens without getting the rights to the original books in the series back.  From the author:
I didn't want to say anything about the fact that I was pursuing the removal of the non-compete clause from my contract until I heard one way or the other.

I got the news today. The non-compete clause for my Scholastic contract is dead, and I'm now free to write stories in that world again.
Romance Novels Make Lots of Money
Becuz DUH.  I mean, how is this even news?  Harper Collins bought Harlequin and proceeded to make a nice fat lot of money.  The end.
But you know, here's some numbers and stuff:
Total revenue at HC rose to $406 million, from $328 million in last year's first quarter. EBITDA (earnings before interest, taxes,depreciation and amortization) rose 28%, to $55 million.

HarperCollins completed its acquisition of Harlequin at the end of July, one month into the last quarter and HC parent company News Corp.said that excluding Harlequin results, sales would have increased 6% and EBITDA would have increased 23%.
In real words, the purchase of Harlequin led HarperCollins to a 24% sales increase and a 28% increase in earnings for the quarter.  See, romance novels are good for the world!
---
Book to Movie News
---
A Series of Unfortunately Events Is Unfortunately Going to be on Netflix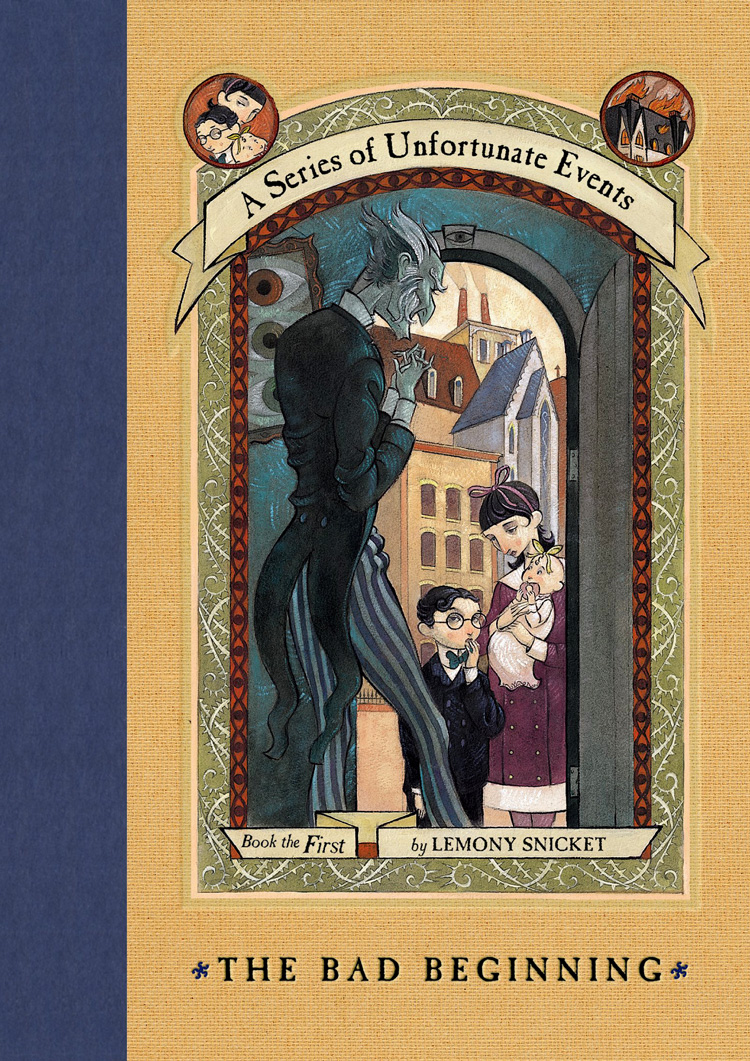 OMG OMG OMG OMG OMG OMG OMG OMG OMG OMG OMG OMG OMG OMG OMG OMG OMG
GUYS!  The geniuses of Netflix are going to take the WHOLE BOOK SERIES and turn it into a streaming series on Netflix.  I mean, first it was Friends, now this???  I can't take it.  I can't… EVEN…  No words… read this:
Netflix has announced plans to adapt Lemoney Snicket's beloved 13-part series A Series of Unfortunate Events.

The live-action series will be geared towards children and families, though we imagine many young adults will be tuning in to see one of their favorite stories come to life.
They're still looking for a director, but here is a quote from the writer himself:
"I can't believe it," Snicket said in a press release "from an undisclosed location" (readers recall that "Lemony Snicket" is a pen name for Daniel Handler). "After years of providing top-quality entertainment on demand, Netflix is risking its reputation and its success by associating itself with my dismaying and upsetting books."
Who is going to watch every single freaking episode?
The Scorpio Races Has Been Optioned By Focus Features
Because every YA Books = $$$$ to movie developers now, Maggie Stiefvater's The Scorpio Races  has been picked up for feature film adaption.
English screenwriter and playwright Jack Thorne is writing the screenplay based on the 2011 book, which was published by Scholastic.

David Katzenberg and SethGrahame-Smith's KatzSmith Productions is producing, whileJay Ireland will executive produce. The story is set on the fictional island of Thisby where, every November, a deadly race is held on mystical and dangerous water horses — only one person will win, and some will die.
Obviously Maggie is pretty dang excited, as are a few of the bloggers here on Cuddlebuggery (I'm looking at you, Meg).
In case you didn't see that RT, it's true: Focus Films is developing The Scorpio Races for film, with @jackthorne writing the screenplay.

— Maggie Stiefvater (@mstiefvater) November 5, 2014
So, yay!  Maybe this will be the excuse I need to finally pick up this book.
Insurgent Poster Pics
Look at all the pretty friends, look at all the delicious, delicious pretty.  The publicity posters are out for the next movie and I'm not gonna lie.  I'm drooling over the badassishness of them.
I mean, obviously the crew dressed in black and gun-totin' isn't as good as say… THIS
But it's pretty darn cool, nonetheless.
Check out all the cool posters, HERE.
---
Interesting Links:
---
The Most Popular Passages in Books
If Bookish Couples Used Text Messaging
Chuck Wendig's Weird Ass Pep Talk