Welcome to Buzz Worthy News where the stories are awesome and not at all well-written. Need your YA industry news? Never fear, Kat and Kate are here to give it all to you. Just, ya know, not in any kinda sophisticated sense or nothing.
Welcome to our Halloween edition of Buzz Worthy News where the stories are all the spookier because THEY'RE TRUE. We Need Diverse Books is still heading its campaign towards glory, Kendall and Kylie Jenner's book was a total bomb, JK Rowling has a special treat for you today and the new Mockingjay trailer is out! All this and more in this week's Buzz Worthy News.
Buzz Worthy News is Cuddlebuggery's weekly news post bringing you all the best information about the book and blogging world, particularly for the venn diagram of people who overlap between the two. For new releases and cover reveals of all the best Young Adult fiction, check out our Tuesday post: Hot New Titles.
---
Books News
---
Spooky John Green Promotes Diversity in Books
John Green, author of The Fault in Our Stars and Paper Towns stopped by the We Need Diverse Books campaign to shoot a video on the importance of supporting diverse books in our community.
I think we need diverse books because we need to reflect the reality of our communities and that reality is a very diverse one. But also, well, it's important to see yourself in stories and I think lots of people don't see themselves in enough stories. It's also really important to see the other.  Like, one of the magical things about reading to me is that it helps me to imagine the life outside of myself. Right? Like it helps me to imagine other people complexly.
The We Need Diverse Books campaign is going strongly having met just over half its goal already with 25 days left to go of the campaign.
Garbage Book Will Haunt Them
Kendall and Kylie Jenner's ghost written book, Rebels: City of Indra was released with mediocre fanfare three months ago and has so far sold just 13,000 copies. A mere pittance compared to other celebrity books such as Lauren Conrad's which sold nearly 500,000 copies.
Plenty of authors out there would love 13,000 sales in three months, but for a book so hyped and given so much media attention, co-written by celebrities, the numbers are very lack-lustre and the reviews are worse.
With an average customer review of 2 stars for 141 reviews, the comments are even worse.
"There are times in your life you hit rockbottom. And then, you read this book and realize you're not at rockbottom, that this book actually defines that term."
And then there's this one:
"Two cities… Two girls… A shared destiny…

Two girls….One Cup….More entertaining."
Ouch. That's gotta hurt. 
Halloween Present from JK Rowling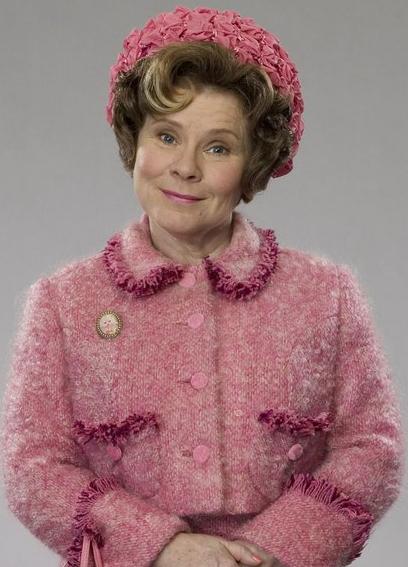 Fans of the Harry Potter series might have been delighted when they heard that in celebration of Halloween, the author is writing a new story from that magical world.  Until, that is, they learned the story would be about none other than DOLORES UMBRIDGE (cue horror music).
That's right, people, the cat loving, annoying noise making, Potter hating witch who featured prominently in (my personal favorite in the series) The Order of the Phoenix will be back on Halloween.
The new exclusive J.K. Rowling content provides a rich, 1,700-word backstory about Umbridge's life filled with many new details as well as Rowling's revealing first-person thoughts and reflections about the character
First person thoughts and reflections?  This oughta be good.
Umbridge is not only one of the most malicious Potter characters, she is the only person other than Lord Voldemort to leave a permanent physical scar on Harry.
Well, I know one thing, at least, that I'll be reading on Halloween!
Chilling New Twitter Story From R.L. Stine
As you might expect, author R.L Stine loves him some Halloween, and every year, in honor of the day, he writes a spooky story on the Twitter.  This year's story subject? Evil Sandwiches.
I am going to try to write a story live on Twitter now. The story is called "What's In My Sandwich?"…

— R.L. Stine (@RL_Stine) October 29, 2014
..I was about to bite down on it when I noticed something moving in the egg salad. Was I imagining it? No…

— R.L. Stine (@RL_Stine) October 29, 2014
..The creature poked out of the sandwich, sending egg salad tumbling onto the plate. It was the size of a fat beetle…

— R.L. Stine (@RL_Stine) October 29, 2014
If you want to read the entire story, go HERE.
To read previous years' offerings, go HERE and HERE.
Serious Female Author Undergoes Horrifying Cover Ordeal
If you're an author, chances are you have an opinion about your cover.  Sometimes you FREAKING LOVE IT and it's glorious and amazing.  But then there are the others…
The whitewashed covers:
This Anne of Green Gables blonde-haired pinup: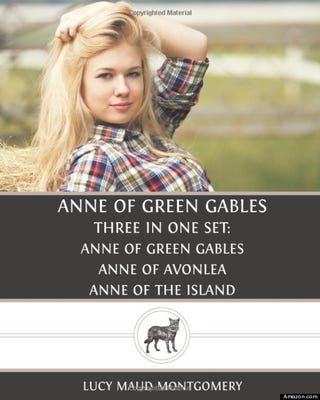 The Bell Jar: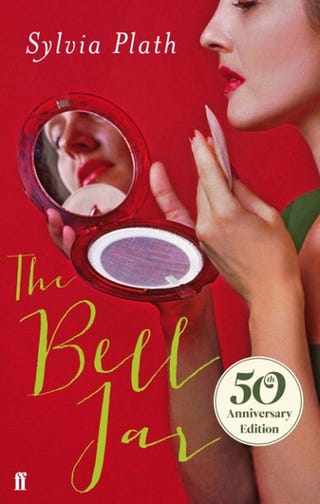 We can't help but wonder how 67 year old legal scholar Susan Reiger feels at the treatment her serious story about the demise of a marriage gets from her publisher, who seems to believe it's a romcom or maybe chick lit (Can I just say I love both of these, but let's call a spade a spade, okay?).
Some reviews:
"This comedy of manners… unfolds through e-mails, legal briefs, handwritten notes, and interoffice memos… the texts offer a provocative glimpse of how intimately our documents reveal us."
—New Yorker

"Fresh and lively… Smart and wonderfully entertaining… The power and canniness of this bittersweet work of epistolary fiction pulls you along… [T]his portrait of a divorce makes for serious, yet charming, entertainment… A dramatic intertwining of the law and human feelings."
—Alan Cheuse, NPR
 And the end result is this:
A chick lit cover for a serious novel. Hey, I have a question… how come when Jonathan Franzen writes about marriage, he gets a cover like this:
And Susan Rieger gets the one pictured above?  Oh, that's right.  I forgot that women couldn't write serious fiction. (It also cracked me on when reviews on goodreads were like, "This book isn't funny.  Where's all the funny?" Yeah, it's not really supposed to be funny.)
Yes, The Haunted Vagina is a Real Thing
From the author of such riveting tales as I Knocked Up Satan's Daughter: A Demonic Romantic Comedy and The Menstruating Mall, comes the tale of The Haunted Vagina.  What might a book about a haunted vagina be about, you might ask.  Well, here is a book description(partial, anyway, that sucker is LONG):
It's difficult to love a woman whose vagina is a gateway to the world of the dead…

Steve is madly in love with his eccentric girlfriend, Stacy. Unfortunately, their sex life has been suffering as of late, because Steve is worried about the odd noises that have been coming from Stacy's pubic region. She says that her vagina is haunted. She doesn't think it's that big of a deal. Steve, on the other hand, completely disagrees.
As a self-described leader of the bizarro fiction genre, Mellick calls himself a mixture of:
David Lynch, Dr. Suess, South Park and Troma Movies.
And we're in luck, because our own Meg will be live-tweeting her reaction to reading this book around Halloweenish time with #HauntedVag!  Be sure to follow her ->@megsaysthings for her hilarious commentary. 🙂
---
 Book to Movie News
---
Evil Will Find Her in the New Mockingjay Trailer
I feel like all I have to do is close my eyes and open them again and there's a new Mockingjay trailer.  At least this time it's a TRAILER, trailer.  And I won't lie, kids, IT MAKES ME SO FREAKING EXCITED!!!  If you haven't seen it yet, enjoy.  If you have, watch it again, squee to all your friends about it, and buy your tickets, which went on sale yesterday. SQUEEEEEEE!!!
Movie with Man-Eating Giants Finds New Cast Member
It's no secret how excited I've been since they announced a BFG movie.  I'm a huge Roald Dahl fan and I'm really looking forward to introducing the kidlet to this book.  And the good news is, they've cast our title character!
Three-time Tony Award winner and two-time Olivier Award winner Mark Rylance has been cast as the title character in The BFG, DreamWorks Studios announced today. Steven Spielberg will direct the adaptation of Roald Dahl's much-loved children's novel, which comes to the big screen in 2016.

Originally published in 1982, The BFG follows the dream-catching, gobblefunking Big Friendly Giant (who made his first appearance in Danny, the Champion of the World), his new friend Sophie and even the Queen of England, as they set out to stop the horrible Other Giants who live alongside The BFG in Giant Country and generally prefer eating human beans to catching dreams.

"As I witnessed on stage, Mark Rylance is a transformational actor," said Steven Spielberg. "I am excited and thrilled that Mark will be making this journey with us to Giant Country. Everything about his career so far is about making the courageous choice and I'm honored he has chosen The BFG as his next big screen performance."
I'm really interested to see who they'll pick as Sophie.
---
Interesting Links
---
Jezebel's YA bookclub reviews a Halloween type book
A pretty, pretty Anne of Green Gables Themed Wedding (it makes me want to get married again!)
Your favorite candy bars as book titles(So ready for trick or treating now!)