Steph didn't want me to use that title, but what Steph doesn't know until too late, Steph can't stop. So we're hosting a blog hop! The Best Series Blog Hop. This is a plan to introduce new bloggers to each other, bring some readers to your favourite author and come together as a community out of love and, of course,  TO FIGHT FOR OUR AUTHORS TO THE GRISLY DEATH!!!!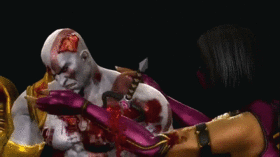 Your mission, should you choose to use 90's sayings, is to convince people to enter your giveaway and get excited by your chosen series.
Details Please!
The giveaway will run March 31st at 12:01am to April 6th 11:59pm EST. Just fill out the linky form below to sign-up and feel free to spread the word to your friends.
Sign ups will run until March 31st.
It is helpful to place your shipping preferences next to your blog name in the linky form. For example: Cuddlebuggery Book Blog (INT) or (US & CA) or (US) or (CA) or (whatves).
You can run your giveaway however you'd like. We highly recommend Rafflecopter because it's super easy to set up. Please include the linky code at the bottom of your post so that readers can visit the other stops.
On March 31st, we'll update the links with the actual link to your giveaway post.
Any kind of book blog can participate, Children's Lit, YA, Adult or Author blogs. The more the merrier!
What you can giveaway:
For this giveaway hop we are strictly giving away books only, ARCs and finished copies (no gift cards, coupons, lumps of coal, etc.). They can be books you own or that you will purchase and send to your winner (books that are already available and pre-orders).
You can choose to give away the first book in the series or every book in the series to your winner.
This hop is to reminisce about a Young Adult series of two or more books that you love. So, by all means, get as creative as you like with your post! Video post, puppet show, drinking contest… anything you'd like. ;-D