I received this book for free from Publisher in exchange for an honest review. This does not affect my opinion of the book or the content of my review.
A Mad Wicked Folly

by Sarah Biggs Waller
Series: Standalone
Published by Viking Juvenile on January 23rd 2014
Pages: 448
Genres: Historical
Format: ARC
Source: Publisher
Amazon・ Good Books・Book Depository
Goodreads

Welcome to the world of the fabulously wealthy in London, 1909, where dresses and houses are overwhelmingly opulent, social class means everything, and women are taught to be nothing more than wives and mothers. Into this world comes seventeen-year-old Victoria Darling, who wants only to be an artist—a nearly impossible dream for a girl.

After Vicky poses nude for her illicit art class, she is expelled from her French finishing school. Shamed and scandalized, her parents try to marry her off to the wealthy Edmund Carrick-Humphrey. But Vicky has other things on her mind: her clandestine application to the Royal College of Art; her participation in the suffragette movement; and her growing attraction to a working-class boy who may be her muse—or may be the love of her life. As the world of debutante balls, corsets, and high society obligations closes in around her, Vicky must figure out: just how much is she willing to sacrifice to pursue her dreams?
I'm sitting here trying to figure out what was my favorite bit of A Mad Wicked Folly. It's quite difficult because this book is fantabulous from all angles and I can't really pinpoint what, if anything, rises above the rest.
Vicky, the protagonist, is amazing. She's stubborn, she's sassy, she's a tad naive and she's brave as all hell. Seriously, she poses nude for her life drawing class in the first chapter. Not to be scandalous or anything like that, but because the model flakes, everyone but her has taken a turn at this point and dammit why shouldn't she? She's an artist first, woman second.
"There can't be two sets of expectations, one for them and one for me, the only girl in class. How will I earn their esteem if I don't pose?"
Let me give you a little bit of insight here. I'm an art kid, I've taken years worth of life drawing classes. Modeling for an art class is no joke. You have to stand there in often physically demanding poses without moving a muscle for generally upwards of an hour. Oh and you're naked and everyone is closely scrutinizing every inch of your body (granted it's not sexual, BUT STILL). Could you do that? I certainly couldn't. Vicky can.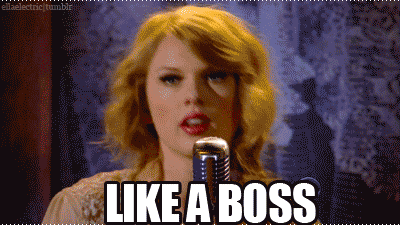 Her boss status merely starts there (literally, first chapter, remember?) Vicky is a woman in Edwardian London. This means she may as well be an end table for all the independent rights and freedoms she's given by society. This doesn't stop her from stubbornly snarking her way towards her goals, letting the opposition and criticism she receives at every turn slide off her like water on a duck. 'Oh I can't do this? That's cool, I'll just do it anyway when you're not looking.' A high point of particular note is when she gets sloshed on brandy and starts trolling her (ungodly obnoxious, hateful) soon-to-be father-in-law at the dinner table about his (backwards, infuriating) views of women.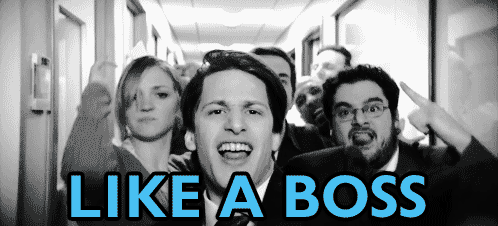 Though initially reluctant, Vicky is drawn into the women's suffrage movement. In addition to meeting a cast of kickass ladies, you get to learn something. I was raised by a fairly die hard feminist, so women's rights have always been a part of my life but for a new generation of readers, A Mad Wicked Folly will open their eyes to some of (appalling) challenges the Suffragettes faced. If the accuracy of the art bits are anything to go by, Waller's done her homework and sneakily uses romance and fluff to bring home a history lesson.
Which brings me to favorite part number three: the ship. The romance is well done, it unfolds at a deliciously slow pace. Vicky, bless her heart, can be a bit dense and watching her love interest make obvious moon eyes her that go right over her head whipped me into a frenzy of squees and frustration. The love interest is a sweetie too, I don't want to give away too much as he's not immediately obvious (okay it's pretty obvious if you're paying attention but whatever, read it yourself, I'm not telling you). He's sweet and kind and a wonderful compliment to Vicky in a number of different ways.
The takeaway here is that A Mad Wicked Folly is a book you're going to want to get your hands on as soon as you can. It's funny, it's sweet, it's thought-provoking with an added bonus of teaching you a thing or two. While I thought I would like it, I wasn't expecting to love it but Vicky wouldn't take no for an answer. Get excited for this one, guys, it is most excellent.