Buzz Worthy News
In this week's Buzz Worthy News: herpes found on library books, e-book website hosts illegal copies, Chris & Rihanna's hot mess of a book, and Science explains what we should read.
Buzz Worthy News is Cuddlebuggery's weekly news post bringing you all the best information about the book and blogging world, particularly for the venn diagram of people who overlap between the two. For new releases and cover reveals of all the best Young Adult fiction, check out our Sunday post: Hot New Titles.
---
I really need two Buzz Worthy News segments this week, but I only had one, so you're going to have to read a lot, a lot lot of stuffs. Enjoy!
The Harry Potter Love Continues
I don't want to be biased on this, but in my mind, Harry Potter is the best children's series ever written. Then again, I'm one of those weirdos that bought all the Harry Potter books, even that weird book with the hopping pot story in it.
And man, when I heard about the stamps coming out this year, Harry Freaking Potter stamps, I thought, "This is the way to send letters!" (or in my case, bills, yuck.)
The limited-edition commemorative stamps have 20 unique images from the eight movies about the British boy wizard and his friends, foes and fantastic creatures. Among the images are Voldemort, Dumbledore and the Weasley brothers.
Nothing like sending out a bill with a Harry Potter stamp on it to make you feel a wee bit better about your newly poor state.
"In the books and films, Harry Potter's life changed with a letter, so we couldn't envision a more fitting tribute to commemorate the world created by J.K. Rowling and brought to life in the Warner Bros. films," says Brad Globe, president of Warner Bros. Consumer Products. "We think fans around the world will share our excitement in seeing the films take their place alongside the most significant figures and events in history as part of the U.S. stamp program."
The stamps will be available starting November 19th of this year.  Cool!  I have a bunch of thank you cards to send anyway.
---
Overdrive Has Kiosks, Yo
Wouldn't it be cool if you could go to your library and get your paper books and your e-books in the same trip?  Overdrive has got you covered!
Good news for library patrons that want to check out eBooks and audiobooks. Digital book distributor OverDrive revealed today that its  OverDrive Media Stations are now widely available.
Imagine checking out e-books while your kids browse the children's section.  Picking up some books on hold at the library?  Why not head over to the kiosk to see what else is available while you're there?
The terminals, which allow library patrons to access and check out eBooks, audiobooks, music and videos, were first introduced as part of a pilot program earlier this year with 50 public library systems in five countries testing them out. Now any library that has a partnership with OverDrive can host one of these in-library kiosks.
Please tell me my library will be hosting one of these very soon!
---
Fifty Shades of Filth
I don't think anyone will really be surprised by this story, but two scientists recently discovered the Herpes virus on several copies of E.L. James famous Fifty Shades series.
But the real case of life imitating art was revealed when the scientists discovered traces of the herpes virus in the pages of the erotic tale Fifty Shades of Grey. 
Oh boy.  Not gonna touch that one with a ten foot pole, but let's just say there's a dirty joke (or seven) in there.  Rest assured, library goers.  The amount of virus on the book isn't enough for you to contract it.
In order to prevent a public panic, professors assured readers that the concentrations of the herpes virus were minimal and that the virus could not be contracted simply by touching the book.
But let's just say that the Herpes virus is the LEAST of my worries about what happened to that book.  Ew.
---
Confounding Controversies
---
Google Books Book Scanning Ruled Legit
This is a slightly controversial topic. (Gawd, no more controversy, please!  I'm full up this week. See below.) Have you heard of Google's book scanning project?  The gist: Google scanned a bunch of books (93% nonfiction) for users to find info on a variety of topics.
Example: I look for information on Ozark Folklore (much harder to find than it seems, let me tell you) and Google gives me a bunch of book type options where I can see text from different nonfiction books written on the subject.  One of them happened to be a book by Vance Randolph that I ended up buying, but in the case of Google Books, you can see different sections of the book to see if you can find the info you need.
The Author's Guild didn't like this.  Not at all!  So they sued Google, saying that its project was a violation of fair use.  The judge didn't agree, ruling soundly in Google's favor:
Google's digitization "transforms expressive text into a comprehensive word index that helps readers, scholars, researchers, and others find books," the judge held, with its display of "snippets" akin to thumbnail images. In addition, the scans facilitate text and data mining, "thereby opening up new fields of research."

Further, Google Books does not "supersede or supplant books," but rather it "adds value to the original, and allows for the creation of new information, new aesthetics, new insights and understandings."
But what about fair compensation for authors?  After all, Google is using their text and hard work, never mind if they're only showing snippets of it.
The fourth factor, "effect of use upon the potential market or value," weighed "strongly" in favor of Google, Chin held. He acknowledged that Google is "a for-profit entity and Google Books is largely a commercial enterprise." But the mere fact that Google is a commercial entity was not enough to tip the balance.

"Google does not sell the scans it has made of books for Google Books; it does not sell the snippets that it displays; and it does not run ads on the About the Book pages that contain snippets; it does not engage in the direct commercialization of copyrighted works," he noted.

"Google does, of course, benefit commercially in the sense that users are drawn to the Google websites by the ability to search Google Books," he conceded. But while that is "a consideration to be acknowledged," even assuming Google's "principal motivation is profit," the project also serves several important educational purposes."
So what you're saying is, users in need of research results are more likely to use Google as a search engine, thereby seeing Google ads and potentially clicking on them.  Meanwhile, the authors involved get jack squat unless someone like me decides to purchase the book afterward?
The difference between fiction and non-fiction is a big deal in a case like this.  When you read fiction, you want to read a book from beginning to end (hopefully, if the book is any good).  When you are reading nonfiction for the purpose of research, you don't need to read the whole book, you just need the relevant passage that holds the information.  That information may have been years worth of toil and effort for the author, and yet they get no money for that information you just had access to.  I'm honestly surprised that no one used this argument before the judge.
So what recourse does the Author's Guild have?  Not much, as it turns out.
Chin's decision comes after a long and winding legal road. The original suit, filed in September of 2005, was the first against Google over its scanning program. And after almost eight years of legal wrangling—including three years spent unsuccessfully stumping together for a controversial settlement—the case, barring an unforeseen reversal, now appears to be nearing the end of the road.
This makes me sad and is probably the first time I don't agree with the ALA about something.  They're thrilled, but I think that Google should really be seeking authors' permission for this.  After all, ITS THEIR WORK.  If they WANT to add it into the system, then by all means.  But there should be an opt out.
---
When "Free" Books Are Anything But
And speaking of the Fair Use clause, I'm sure the next case I've got for you will be an easy, 2 second judgment.  If a website posts e-books for free, FULL download and the author/publisher of the book has not given consent, what would you call that?  In these here parts that's what we call STEALING.
The problem is, the website involved (no, I'm not naming this site and I'm not freaking linking to it directly, either.  They will get no traffic from me. You can see the name in the screen caps to follow.) is passing itself off as a legitimate website.  And people are being fooled by it.
If you ask the website admin, Travis, he will tell you that it's the fault of the USERS who UPLOAD, not the website.  What can he do about it?  He's helpless.  Yeah, but Travis, you're giving us a lot of mixed messages here.  Note the following example:
Huh, that's funny.  Didn't you JUST SAY that your website is totally legal??  Why would it then break the law?  Why would anyone lock you up?  It seems instead, like you started a website where YOU INTENDED for people to upload any freaking e-book they chose to, regardless of whether it was legal or not.
Then there is the way Travis treated authors who were legitimately concerned with their content being downloaded illegally.
Listen, buddy.  When authors find out their work has been uploaded on a website to download ILLEGALLY, and they ask you about it, because they are upset that all their effort is basically going right town the toilet, THEY AREN'T BITCHING.  And it is disrespectful in the extreme for you to imply that their concerns aren't noteworthy.
Oh, and all the outrage and anger and attention?  He loves it.  For obvious reasons (do you see now why I didn't want to say his name?):
Honestly, this whole thing just makes me sick, and I'm not one of the ones being affected.  Authors and their publishers should have the right to decide where their books are uploaded or not.
---
Are Authors Afraid To Write?
Turns out, along with piracy, writers also don't like surveillance, censorship, and losing their civil liberties.  Go figure.
A survey by the writers' organization PEN American Center has found that a large majority of its members are deeply concerned about recent revelations regarding the extent of government surveillance of email and phone records, with more than a quarter saying that they have avoided, or are seriously considering avoiding, controversial topics in their work.

The findings show that writers consider freedom of expression under threat in the United States, with 73 percent of respondents saying they have "never been as worried about privacy rights and freedom of the press as they are today." The survey, to be released on Monday night, was conducted online with 528 PEN members from a membership of more than 6,000 fiction and nonfiction writers, editors, translators and agents.
The end result of such a fear is what you'd expect.  Writers are holding back stories, based on content and fear of reprisal.  Well, that sounds like a great way to learn the truth!  Let's see… if writers aren't investigating the government because they're afraid of being hunted down and made an example of, then who is going to help keep them accountable for all the bad decisions they make?  No one, apparently.
"Writers are kind of the canary in the coal mine in that they depend on free expression for their craft and livelihood," [Suzanne Nossel] said.

The survey took pains to test that premise, asking the same question that appeared in surveys by the Pew Research Center of the public's attitude toward the surveillance revelations. Among writers, 66 percent said they disapproved of "the government's collection of telephone and Internet data as part of antiterrorism efforts," compared with 44 percent of the general public.

The survey, conducted in October by the FDR Group, does not necessarily reflect the views of all writers in the United States. Members of PEN without an email address and those who do not regularly check their email are not represented. One PEN member, the literary biographer Charles J. Shields, said he was among the 16 percent who avoided a specific writing topic — in his case, the history of civil defense in the United States, with its talk of mass casualties and "dirty bombs" — fearing their research would set off alarms.
I'm telling you… this is not a great week for writers.  We depend on them so much and yet here they are, getting the bad end of every deal this week.  Not a happy camper.
---
Chris Brown And Rihanna Make The Ultimate Love Story  A Mess
For those of you who thought Christian and Anna had the bestest hot mess of a romance EVER, I present to you, Fifty Shades Of Sin.  (See what they did there? They took Fifty Shades of Grey and changed one of the words!  How clever!)
50 Shades of Sin, by "J. Lola," is "the strange story of [pop stars] Robyn [Rihanna's real name] and Chris, and how they find love in a HOPELESS PLACE," the author writes on Amazon.com. "From the moment they meet, their attraction is explosive. They fall hard for each other. They crave each other every minute of the day. However, they just can't be together. This is a story about love, but it explores the difficulties, sacrifices, and pain that love brings as well."
And the contents of this masterpiece of erotic fiction are pretty much exactly what you fear dread hope they might be.
At one of their first meetings, Chris threatens to break the hand of a bystander who gets in the way of their budding romance. Instead of being concerned, Robyn says, "I tried to imagine how glorious his muscular 6'4″ frame would look naked."

"I did a double take," she says, "utterly ashamed that I was so attracted to this man that I could find such a dangerous situation erotic."
Honey, you should be ashamed.  And fearful.  And calling your therapist right now because you need some help with those self-love issues.
The first in a series of planned books about Chris and Robyn, 50 Shades of Sin ends with a promise that fans can "Follow more of Robyn and Chris' story, all the way down to what happened that sad night of the Grammys," when the real-life Brown viciously assaulted his girlfriend.
Oh yay!  So we have a whole slew of these craptastic novels to look forward to?  I need Liz Lemon for this.
What sucks even more, how about trying to make a profit off of someone's sad story?  Classy.  I think I side with one twitter user who said, "I have no hope left for the human race." Ditto, @Cuke11, ditto.
---
Changing The Face Of School Literature
And in the last of our controversial, soul-sapping stories this week… Common Core has some awesome suggestions for your list of literary school reads, guys!  And it's not those boring old classics, thank God!  Turns out, boring old classics aren't that great anyway!
I exaggerate.  The classics are still on the list, but surprise, surprise, they don't have the same weight as some more interesting modern alternatives.  Who judges that, you ask?  Well, I'll just tell you. It's SCIENCE.
That's right, dear readers.  You'll be happy to know that science—in the form of The Lexile Framework For Reading—is ready to tell us what books are more complex (and therefore more worthy) to be read by our children.  Let me give you a few examples with a school style pop quiz:
1) Which book has a higher complexity level:
If you said Jane Eyre, you are dead wrong, let me tell you.  That's right, peeps.  Freaking Twilight scores higher on this absurd "scientific" metric than Jane Eyre—490L to Twilight's 790L.  (Please excuse me while I weep for the children of America.)
But the fun doesn't end there.  Diary of a Wimpy Kid scores higher than William Shakespeare's Collected Works (950L to 570L). Superstars! One Direction scores higher than Catcher in the Rye (990L to 790L).
Some might be thinking that it's not such a big deal.  I mean, so Jane Eyre ranks lower in complexity to Twilight.  What's the big deal?  The big deal is reading lists, book reports, curriculum.  No teacher is going to let a highschooler read a book for school that is below their Lexile level, especially when the Common Core dictates the Lexile's importance.  So if your 14 year old kid wants to be a theater major and chooses to read "Much Ado About Nothing" for their free reading assignment, according to the Lexile ideal or "sweet spot", that would be a bad idea.
When you receive a Lexile measure, try not to focus on the exact number. Instead, consider a reading range around the number. A person's Lexile range, or reading comprehension "sweet spot," is from 100L below to 50L above his or her reported Lexile measure.
The average 9th grader reads at an 1100L level, while as I noted before, Shakespeare is half of that.  But what the heck?  Most highschoolers can barely understand Shakespeare (hell, I can barely understand it).  Well, the thing is, it's those danged scientific metrics.
Lexiles were developed in the 1980s by Malbert Smith and A. Jackson Stenner, the President and CEO of the MetaMetrics corporation, who decided that education, unlike science, lacked "what philosophers of science call unification of measurement," and aimed to demonstrate that "common scales, like Fahrenheit and Celsius, could be built for reading." Their final product is a proprietary algorithm that analyzes sentence length and vocabulary to assign a "Lexile" score from 0 to over 1,600 for the most complex texts.

And now the new Common Core State Standards, the U.S. education initative that aims to standardize school curricula, have adopted Lexiles to determine what books are appropriate for students in each grade level. Publishers have also taken note: more than 200 now submit their books for measurement, and various apps and websites match students precisely to books on their personal Lexile level.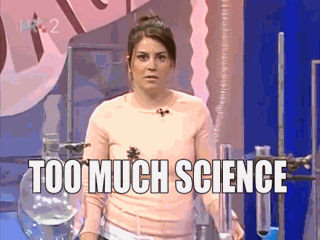 (Is anyone else starting to feel like they're in an Orwell novel? Orwell, you'll be pleased to know, has very high Lexile scores.)
Now, before we all jump into our cars and drive out to Washington to let the Department of Education know how lame it is, there is a tiny little appendix somewhere that says basically, "Hey, use your own judgment when making your curriculum, schools."   Uh, yeah, cause that's working.  Here is a little excerpt from The Atlantic:
According to the Common Core standards, ninth- and tenth-graders should be reading texts with a lexile range of 1050 to 1335: Five of the 10 most popular books don't meet that level of difficulty.
Holy crap, WHAT???  You're actually trying to say that Fahrenheit 451, The Book Thief, and To Kill a Mockingbird aren't worthy of High School literature?  And you're surprised that teachers are reluctant to switch to the Common Core standards??
One hurdle could be teacher buy-in. Ninety percent of the teachers surveyed said they were either "very" or "somewhat" familiar with the demands of the Common Core. Nearly half said they believe the new standards will improve student learning either "somewhat" or "a great deal." And yet the majority said they'd made little or no change to their teaching as a result of the new standards.
Probably because they still want students to have access to good literature, you freaking nitwit.
And guys, that's not even the worst of it.  Seriously I wish I could just stop writing, but there's more.
Concern is growing among teachers and parents that literary classics will go the way of the dinosaurs under a set of new national curricular standards.

The Common Core State Standards, academic benchmarks that have been adopted by 46 states, call for 12th grade reading to be 70 percent nonfiction, or "informational texts" — gradually stepping up from the 50 percent nonfiction reading required of elementary school students.
Okay, well, there are a lot of nonfiction texts like Math and Science and stuff, right?  So that sounds about right.  No, it's not right.  Because literature is being pushed out for nonfiction.  Nonfiction is TAKING THE PLACE OF literature in English classes.
Jamie Highfill, an eighth-grade English teacher at Woodland Junior High School in Fayetteville, Ark., and 2011 Arkansas Teacher of the Year, told the Washington Post she's already had to drop short stories and a favorite literary unit to make time for essays by Malcolm Gladwell from his social behavior book The Tipping Point.

"I'm struggling with this, and my students are struggling," Highfill told the Post. "With informational text, there isn't that human connection that you get with literature. And the kids are shutting down. They're getting bored. I'm seeing more behavior problems in my classroom than I've ever seen."
And of course, The Common Core Standards again tries to cover their collective butts.
David Coleman, who headed the process of writing the standards, told the Post that principals and teachers are misreading the guidelines. The boost in informational texts, he says, is intended across disciplines: When social studies, science and math teachers increase nonfiction and informational reading assignments, English teachers won't have to alter their literature lessons.
They won't?  Well, that's too bad, because they already ARE.  This is what's going in the NY school district.
If you check the boxes for ninth, 10th, 11th and 12th grades, then select "English Language Arts/Literacy" and click "Search," 13 recommended units of study come up. These are multiweek lessons on a particular theme, event, idea, text or topic.

It takes only a few seconds to see the problem. In all these materials, only three literary works appear — "Romeo and Juliet," T.S. Eliot's haunting poem "The Hollow Men" and a short poem about Gandhi by Langston Hughes. Meanwhile, the site offers units on DNA and crime detection, "vertical farming," digital media, European imperialism, great speeches and two on the civil rights movement.

Even when a topic is disposed to abundant and superb literary works, the Education Department has failed to include them. The unit on "Rites of Passage" — supposedly to be used in English classes — doesn't opt for great tales of youth and adulthood such as "Jane Eyre," "The Red Badge of Courage" or Richard Wright's "Almos' a Man." Instead, it chooses 10 pieces on teen rituals from The New York Times, USA Today, Fox Business, NPR and other news outlets.
So now we're reading news in English Class?  WTH, New York.
We need kids to be excited about reading.  READING IS VERY IMPORTANT.  Somebody needs to fix this, right quick.
Sources (and there are a lot of them, 'cause I did a butt ton of research.  Oh, and that NY school district thing is totally true, I looked it up.) HERE, HERE, HERE, HERE, HERE and HERE.
---
Interesting Links
---
Here are some stories that I thought were interesting, but I didn't have time to write about. Enjoy!
Every true bibliophile dreams of a literary wedding cake.  Peek here for some ideas.
More people try to figure out what the next big trend in books will be.
LGBT friendly bookstores are important.
Tammara Webber talks about the plagiarism of her book, Easy.