I received this book for free from NetGalley in exchange for an honest review. This does not affect my opinion of the book or the content of my review.
The Beginning of Everything

by Robyn Schneider
Series: Standalone
Published by Katherine Tegen Books on August 27th 2013
Pages: 330
Genres: Contemporary
Format: eARC
Source: NetGalley
Amazon・ Good Books・Book Depository
Goodreads

Golden boy Ezra Faulkner believes everyone has a tragedy waiting for them—a single encounter after which everything that really matters will happen. His particular tragedy waited until he was primed to lose it all: in one spectacular night, a reckless driver shatters Ezra's knee, his athletic career, and his social life.

No longer a front-runner for Homecoming King, Ezra finds himself at the table of misfits, where he encounters new girl Cassidy Thorpe. Cassidy is unlike anyone Ezra's ever met, achingly effortless, fiercely intelligent, and determined to bring Ezra along on her endless adventures.

But as Ezra dives into his new studies, new friendships, and new love, he learns that some people, like books, are easy to misread. And now he must consider: if one's singular tragedy has already hit and everything after it has mattered quite a bit, what happens when more misfortune strikes?

Robyn Schneider's The Beginning of Everything is a lyrical, witty, and heart-wrenching novel about how difficult it is to play the part that people expect, and how new beginnings can stem from abrupt and tragic endings.
I have never condoned person and book relationships due to the many detriments they bring with them. I'm talking a bunch of tiny paper cuts, all over your face. However, I believe the day has come for me to change my tune.
One of my absolute favourite things about this book was the attention to detail, all the little ornamental bits that made every paragraph delicious. It should be noted that this book contains:
A dog that has the soul of Jay Gatsby
A debate tournament dress code violation in the form of a Gryffindor sweater
Numerous Doctor Who and other nerd culture references
PUNS GALORE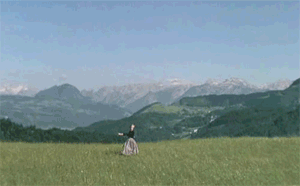 It's clear even from the small glimpse of Ezra's life pre-accident that  he doesn't exactly belong with his group of popular-jock friends. Even though Ezra spends the rest of the book attempting to discover who he is, his voice remains distinct throughout. He was reflective and cerebral, and his dry humour decorated the narration, making even the darkest parts of the book catch light just a little bit.
Not only was Ezra's own voice sharp, the interactions with Toby and Phoebe and, of course, Cassidy were all brilliant. The characters in this book are for the most part fleshed out and on all parts entertaining.
Severed Heads and Broken Hearts (the original title) would have been an apt name for this book. Not only is it fitting within the context, it packs a swift and calculated punch. The Beginning of Everything, though dramatic and important, kind of falls flat in expressing how impacting this book manages to be.
The only thing that bothered me was the way the 'popular kids' were portrayed. In a book that demands for its characters to be examined complexly, I would have liked to see a bit more dimension in the tennis-team members and Ezra's ex, Charlotte. Yes, they were more immature than Ezra and his friends, but it would have been interesting if they had been more than shallow. Instead they felt like props to belittle and demonize, as well as sources of painful quotes. "I mean like, don't you want to be like everyone else?" Charlotte asks of Ezra.
Despite this, the Beginning of Everything is a thoughtful, observant and hilarious book that just might be worth enduring paper cuts to the face for.