The Shadow Reader

by Sandy Williams
Series: McKenzie Lewis #1
on October 25th 2011
Pages: 307
Genres: Adult, Paranormal Romance, Urban Fantasy
Format: Paperback
Source: Library
Amazon・ Good Books・Book Depository
Goodreads

There can only be one allegiance.
It's her time to choose.

Some humans can see the fae. McKenzie Lewis can track them, reading the shadows they leave behind. But some shadows lead to danger. Others lead to lies.

A Houston college student trying to finish her degree, McKenzie has been working for the fae king for years, tracking vicious rebels who would claim the Realm. Her job isn't her only secret. For just as long, she's been in love with Kyol, the king's sword-master—and relationships between humans and fae are forbidden.

But any hope for a normal life is shattered when she's captured by Aren, the fierce and uncompromising rebel leader. He teaches her the forbidden fae language and tells her dark truths about the Court, all to persuade her to turn against the king. Time is running out, and as the fight starts to claim human lives, McKenzie has no choice but to decide once and for all whom to trust and where she ultimately stands in the face of a cataclysmic civil war.
The Shadow Reader had everything I love in a fae book. Seriously, I have a special place in my heart for fae characters. Ahem, Ash and Puck. *Wink, wink* It had action, hot Fae guys, adventure, romance, hot Fae guys, court intrigue, witty dialogue, and epically cool fight scenes. Oh, and did I mention the HOT FAE GUYS?!
Excuse me while I fangirl.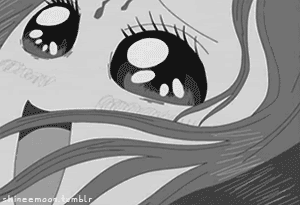 McKenzie Lewis is a special human. She can see the Fae and read their shadows. This ability makes her a very important ally in the war raging between the Court and Rebels because she can tell where the Fae are teleporting to. Just think of her as one hell of a blood hound and you get the picture. For years she has helped the Court track down and kill Rebels, until one day she is kidnapped by a rebel leader named Aren, who henceforth in this review shall be known as: "Le Hottie." While in captivity, she discovers the war she once considered black and white, just gained a whole lot more colors in between. As a result, she starts second guessing her alliance with the Court and her awkward relationship with the King's sword-master, Kyol, "Le Steamy".
First off, this is a really awesome debut novel for Sandy Williams. The Shadow Reader grabbed me from page one and held me in a choke hold that would make "Stone Cold" Steve Austin proud. And considering the last two books I've read had me in a "two-star" reviewing slump, I was extremely grateful for a fun read. That's not to say this book is without its flaws. Oh, no. Lol. But, there is just something about it that makes me a lot more forgiving. The Shadow Reader is like a toddler just finishing up a cherry Popsicle on a hot summer day. She's a little messy with sticky fingers, but she's just so darn cute you want to hug her anyway. And that's exactly how I felt about this book. Even though McKenzie did irritate me at times and the romance was toeing the "insta-love" line, I couldn't help but really enjoy reading this book.
The Plot:
Two words: Action packed. I don't even think this book had "down time." It was just back to back revelations, fight scenes, sexual tension. You know, all those things to keep you on the edge of your seat. This was a solid plot with pretty good world building. I easily got a feel for the Fae's world, but the only thing I would have liked to see was a freakin' map! McKenzie's ability to track the Fae's shadows is reliant upon her knowing where the locations actually are. I would have liked to have been able to see where these places were myself on a map. There is a lot of traveling done in the book between "fissuring" (think: teleporting) in and out of the human world or between the providences of the Fae world. So, yeah, it would have been nice to be able to flip to the map and see exactly where they were.
McKenzie's goal in the first half is to escape Le Hottie (Aren) and his Rebels and return to Le Steamy (Kyol) and the Court. She firmly believes they are evil and remains loyal to the Court. But, she never expects to fall for her captor and grow sympathetic to the Rebels cause. When she finally does return to her sword-master, she finds that her loyalties no longer lie with the Court.
The Characters:
Le Hottie (Aren), McKenzie, and Le Steamy (Kyol) were smart, sassy and classy respectively. I usually don't like love triangles, but this is one of those rare occasions where an author tells me to, "Shut it, Stephanie and read the damned book. You will like it!" And lil' old skeptical me goes: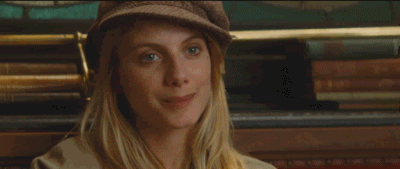 Hmm…We'll see about that Ms. Williams.

Well, here I am eating my words because I loved this love triangle. If I were McKenzie, who would I chose? Le Hottie or Le Steamy? Jeez, I don't know! They were both awesome guys! Aren's the cocky son of a biscuit eater that has you wanting to smack that ridiculous grin off his face and kiss him at the same time. While on the other hand, Kyol is the mysterious silent type that will keep you up all night trying to puzzle out the secrets hidden in his eyes. (AHHHH! Hot Fae guys! I.CAN'T.EVEN!)
Of course, we have our heroine McKenzie. I won't deny that there were times when she really irritated me because I thought she just couldn't see the bigger picture of the war and how the Court treated her all those years. The Court specifically didn't want her learning the language of the Fae and she not once thought that was strange. And one of the first things Aren does once she is kidnapped is have her taught the language. This should have been a gigantic red flag to McKenzie, but she remains loyal to the Court until it nearly very dearly costs her. But, she's supposed to be a stubborn heroine. I get that. I just wish she was a little more observant. However, she is a strong-willed heroine because she never does give up trying to escape her captives. I have to give her props for that. Even when she knows her attempts are in vain, she continues again and again. I have to admit, though, I did wish she didn't need quite so many rescuing from our hot Fae guys. In fact, why does she even have a sword on the cover? I kept waiting for her to kick someone's ass in the book, but it never happened. Okay, so maybe she did kill someone, but that was an accident on her part. No matter. That wasn't enough to stop me from enjoying the book at all.
The Romance:
Ah, here is where the gushing review dies a painful death. Oh, insta-love, how I hate thee!! You manage to ruin it for me every time! When will you leave the awesome stories and their characters alone?! *Evil fist shake*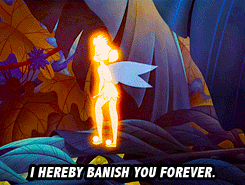 Darn you insta-love. You've gotten Tink fired up again. I'll be beating the pixie dust out of my sofa pillows for days now. Thanks.
First of all, I want to say I loved Aren and McKenzie together. They had great chemistry, but for the life of me, I couldn't figure out why they liked each other. Apart from the little zings of electricity shooting from each other, I don't understand why they were in love. It's your typical, "Oh he's hot, but he's the bad guy and I'm not supposed to notice that. Oh my damn, I can't look away!" As for Aren, I didn't even realized he really liked her until he kissed her and by then I'm like, "Wait, you actually like her? You were for real?" Then, by the end he's telling her he loves her. -_- Case and point, I found there attraction rushed and underdeveloped.
McKenzie and Kyol's relationship was a bit more believable because they had been working together for ten years compared to her brief few weeks acquaintance with Aren. The King had forbid Kyol and McKenzie from being together and despite their intense feelings for one another, Kyol tries his best to keep their relationship strictly business. McKenzie waits for him for ten years. Ten years. But when she returns from captivity he realizes this has been a mistake. By that time, he has kept so much from her (and Aren has laid a claim on her heart) that it damages their relationship. I really applaud McKenzie for standing up for herself and telling Kyol that she shouldn't have waited for him and that she was moving on. But, something tells me that his hold on her heart has not yet loosened its grip…
Overall, I really enjoyed reading The Shadow Reader and can see this appealing to fans of Richelle Mead. This book falls somewhere in the 3.5-4 star category for me, but what the hell, I'm rounding up to 4 for the special unputdownable quality.