The Iron Knight

by Julie Kagawa
Series: The Iron Fey #4
Published by HarlequinTeen on October 26th 2011
Pages: 394
Genres: Paranormal Romance, Young Adult
Format: Paperback
Source: NetGalley
Amazon・ Good Books・Book Depository
Goodreads

"My name--my True Name--is Ashallayn' darkmyr Tallyn. I am the last remaining son of Mab, Queen of the Unseelie Court. And I am dead to her. My fall began, as many stories do, with a girl..."To cold faery prince Ash, love was a weakness for mortals and fools. His own love had died a horrible death, killing any gentler feelings the Winter prince might have had. Or so he thought.

Then Meghan Chase--a half human, half fey slip of a girl--smashed through his barricades, binding him to her irrevocably with his oath to be her knight. And when all of Faery nearly fell to the Iron fey, she severed their bond to save his life. Meghan is now the Iron Queen, ruler of a realm where no Winter or Summer fey can survive.

With the unwelcome company of his archrival, Summer Court prankster Puck, and the infuriating cait sith Grimalkin, Ash begins a journey he is bound to see through to its end--a quest to find a way to honor his vow to stand by Meghan's side.

To survive in the Iron Realm, Ash must have a soul and a mortal body. But the tests he must face to earn these things are impossible. And along the way Ash learns something that changes everything. A truth that challenges his darkest beliefs and shows him that, sometimes, it takes more than courage to make the ultimate sacrifice.
***Please note: It's been a while since finishing this book and I did not include many details in this review.
Initial thoughts after finishing the book:
Somebody get Stephenie Meyer on the phone because this is how you add onto a trilogy without completely screwing your characters over. This is how you make a semi-insta-love relationship awesome. This is how you end a love triangle. And this is how you write a freakin' book!
4 stars seems too low and I think I love Iron Queen a little more (which I gave 5 stars). So actual rating is more like 4.5 stars. Full review to come!
Thoughts after some time had passed:
Wow, I can't believe I'm saying this, but this book didn't hold the same magic as books 1-3. Don't get me wrong, I still really enjoyed it, which is why I think it belongs with my 3.5 star books.
I am an Ash girl through and through.  You cannot begin to imagine how excited I was to receive this as an ARC from Net Galley!  I seriously did a major happy dance.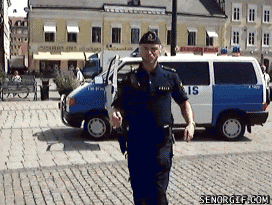 In this installment, we find Ash set out on his final adventure: to travel to the End of the World to find a soul. Without one, he will never be able to step foot in the Iron realm. Besides Puck, Ash finds himself accompanied by a few surprise companions and of course, the Cat. This book seemed to be slower paced that the others, focusing mainly on a lot of character development. I think it's fair to say by the end of the book you will know as much about Ash as you did about Meghan. And that's saying something considering she had three books in her POV and Ash has only one.
I gobbled this book up, attempting to savor every moment. As usual, the banter between Puck and Ash was awesome. Julie never disappoints with her character dialog. In this book we really got a chance to have a deeper understanding of Ash *and* Puck, which was a really nice bonus. We learn more about Ariella's death and Ash's vowel. We also get a chance to see just how much Ash loves Meghan. And he truly does since he travels to the End of the World for her. The world building was once again awesome.  You could easily picture the scenes described.
So, why was I not feeling the magic as much? I think a big part was because I really missed Meghan. I didn't realize how much she shaped Ash as a character in this series until she wasn't a major player. She does make some appearances in this book, but this is virtually *Ash's* book, told by his POV.
The ending was a happy one, but I think I prefer the ending in The Iron Queen instead because it was just a very emotional ending. The Iron Knight did have me tear up a bit, but The Iron Queen opened the flood gates.
So, if you loved the Iron Fey series definitely give The Iron Knight a go!
An ARC was received for reviewing purposes from Net Galley.