Yikes! Does that title make me sound like a perve? I guess I better explain myself on this one, huh? Well, I am a firm believer that a great writer can make you feel anything regardless of who the targeted audience is. This is never more true than with the YA genre because along with your strong relatable heroines, the witty best friend and the coming of age story line, you have… the love interest. Sometimes it's their descriptions. Sometimes it's their actions. Sometimes it's just the littlest thing they say in passing. But wow, do these YA authors know how to make ANYONE swoon. But not me. *swagger* Oh, no. Technically, I'm probably a little too old for this. I'm not swooning. I'm just sitting with my arms crossed, silently nodding in admiration and approval. That's my story and I'm sticking to it.

10. Dimitri (Vampire Academy)
"If I could dream, I know I'd dream about you. I'd dream about the way you smell and how your dark hair feels like silk between my fingers. I'd dream about the smoothness of your skin and the fierceness of your lips when we kiss. Without dreams, I have to be content with my own imagination—which is almost as good. I can picture all those things perfectly."
There's no shame in liking this guy since he was legal throughout the entire series. So this totally legit. The way Dimitri would whisper softly to Rose and then turn around and kick some ass was always a sure way to bring a smile to my face.

9. Raffe (Angelfall)
"It is not the gentle kiss of a couple on a first date, nor is it the kiss of a man driven by simple lust. He kisses me with the desperation of a dying man who believes the magic of eternal life is in this kiss."
We really don't know how old Raffe is, but really, WHO CARES? This dude was a total badass that decided to show us his soft side right before the novel ended. All of a sudden it's the last chapter and you're wondering, "OMG, who is this guy? Where did he come from? What? What do you mean the book is ending…?! No! I need more right now! Damn you, Susan Ee!" Wait, I'm not the only one who felt that way, right?

8. Peeta Mellark (The Hunger Games)
"We were five. You had a plaid dress and your hair…it was in two braids instead of one. My father pointed you out while we were waiting to line up. He said, 'See that little girl? I wanted to marry her mother, but she ran off with a coal miner.' And I said, 'A coal miner? Why did she want a coal miner if she could've had you?' And he said, 'Because when he sings…even the birds stop to listen.' So that day, in music assembly, the teacher asked who knew the valley song. Your hand shot right up in the air. She put you up on a stool and had you sing it for us. And I swear, ever bird outside the windows fell silent. And right when your song ended, I knew -just like your mother- I was a goner."
He's the boy with the bread. He doesn't possess any supernatural powers or anything like that. He's just the boy who quietly waits until you remember him, while secretly looking out for you. I don't know about you guys, but I was strictly team Gale before Mockingjay came out. Nothing could convince me otherwise, but Peeta and his bread changed my mind. Then that damn movie came out and it was over for me.
7. Jack (Everneath)
"I dreamed of you every night. It felt so real. And when I'd wake up the next morning, it was like your disappearance was fresh. Like you'd left me all over again."
Okay, so if you haven't read Eveneath yet you're missing out meeting a great love interest. Jack is everything I wish most YA love interests are: Respectful, kind, loyal, supportive, ect. He stuck with the heroine, Nikki, even after she broke his heart. *sniff* Oh, Jack. You sweetie, you!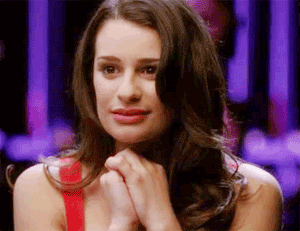 6. Mal (Shadow and Bone)
"I missed you every hour. And you know what the worst part was? It caught me completely by surprise. I'd catch myself just walking around to find you, not for any reason , just out of habit, because I'd seen something that I wanted to tell you about or because I wanted to hear your voice. And then I'd realize that you weren't there anymore, and every time, every single time, it was like having the wind knocked out of me. I've risked my life for you. I've walked half the length of Ravka for you, and I'd do it again and again and again just to be with you, just to starve with you and freeze with you and hear you complain about hard cheese every day. So don't tell me why we don't belong together," he said fiercely.
This is another one of my favorites this year and this guy totally comes out of nowhere and kicks your heart in the gut. Mercilessly. I think the story is going one direction and here comes Mal with his "Hey, remember me, the cute best friend?" And I'm all, "Oh my gosh! I completely forgot about you, but now that you're here stay and never leave meh!"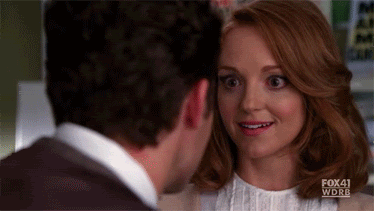 5. Akiva (Daughter of Smoke and Bone)
"Your soul sings to mine. My soul is yours, and it always will be, in any world. No matter what happens. I need you to remember that I love you."
Laini Taylor is pretty much one of my favorite authors ever. I could quote her characters for days on end and never get bored. Akiva is no exception. He's the tortured love interest torn between telling the heroine the truth, thereby ruining his chance with her or keeping his dark secret to himself, which she would hopefully never find out. Guess which one he chooses? This story broke my heart into a million pieces and I'm impatiently waiting for Days of Blood and Starlight. Plus, I kinda need to see more Akiva.

4. Puck (The Iron Fey)
"I have always loved you, princess," Robin Goodfellow promised, his green eyes shining in the darkness. "I always will. And I'll take whatever you can give me."
Poor Puck always found himself in the dreaded "friend-zone" in the Iron Fey series. My man just couldn't catch a break. One sentence he's cracking a joke about Prince Ash and the next he's telling Meghan how much he loves her. Between his fierce loyalty and witty remarks, he was an unforgettable character for me. Hey, if Meghan doesn't want him, I'll totes be the shoulder he cries on. What? He's like Shakespeare old!

3. Prince Kai (Cinder)
"I know this is stupid, but part of me felt like if I could come see you today, if I could convince you to go with me tonight, then maybe I could still change things. It's dumb, I know. It's not like Levana cares if I, you know, might have actual feelings for someone."
I've got two words for you here: Tuxedo Mask. He's pretty much included in the dictionary next to "Swoon." Cinder has turned out to be one of my favorites of the year because it brought me back to my first book anime crush. Who doesn't love a Prince Charming?!

2. Prince Ash (The Iron Fey)
"My name is Ashallyn'darkmyr Tallyn, third son of the Unseelie Court…Let it be known–from this day forth, I vow to protect Meghan Chase, daughter of the Summer King, with my sword, my honor, and my life. Her desires are mine. Her wishes are mine. Should even the world stand against her, my blade will be at her side. And should it fail to protect her, let my own existence be forfeit. This I swear, on my honor, my True Name, and my life. From this day on…" His voice went even softer, but I still heard it as though he whispered it into my ear. "I am yours."
Be still my heart. The Iron Fey is my favorite fey book to date and for good reason. Not only do you get the awesomeness of Puck, but Prince Ash too. His ending scene with the heroine, Meghan, in The Iron Queen was one of the sadest and memorable ends I've ever read. Then Julie Kagawa gave him his very own book with The Iron Knight! Yippie! A knight in shinning armor who vows to love and protect you at whatever the cost. Yes, please! 😉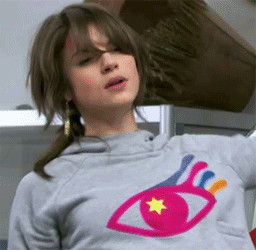 1. Tucker Avery (Unearthly)
"We're young," he says. "We've got lots of time to fall in love."
Tucker, Tucker, Tucker. Mention his name to any Unearthly fan and you might just get a reaction like this: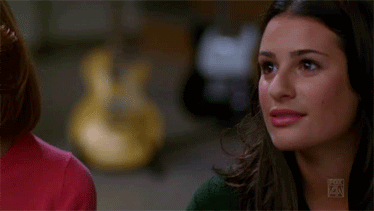 I love this guy so much that he's pretty much the love interest I compare all to now. In fact, I call it the "Tucker Scale" (Original, I know. But you'll find I'm slightly less creative than the Dark One, Kat.) Usually I'll think to myself, "On a scale of 1 to Tucker how awesome is this guy?" *sigh* How could anyone not like Tucker? He had that whole cute "cowboy next door" thing going on that came out of left field on us. Cynthia Hand was so smooth with his characterization, giving him that little cowboy hat, a trusty stead and the promise of "We could have a normal, simple life you and I." Oh yes, Tuck we could! Ahem. I mean, ummm, he and Clara could. Yes, that's totally what I meant.
Alright, so maybe I swooned just a little bit. How about some shameless Ryan Gosling viewing to make us all feel a little less guilty? Heh.